Françoise Nielly lives in the World of Images. She has explored the different facets of "image" all her life, through Painting, Photography, Roughs, Illustrations and Virtual, computer generated animated graphics which means painting is her direction and passion.
She gets her sense of space and construction from her father, who was an architect. She's passionate, who loves life, wide open spaces, sushi, blue lagoons, the Internet, humor, books, Paris, New York and Vancouver. Resolutely inscribed in her epoch.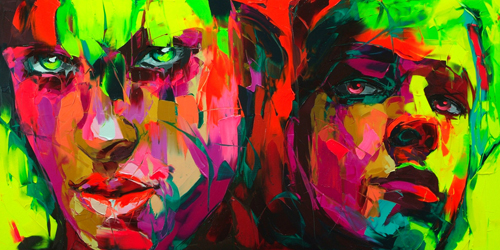 She is an accomplished artist; 20 years of artistic expression explain the maturity of her work and the perfect mastery of her art. She lives and paints in Paris near Montmartre; shows and sells her work in Europe, Canada and United States. Click here to find more about Françoise Nielly.
ORANGE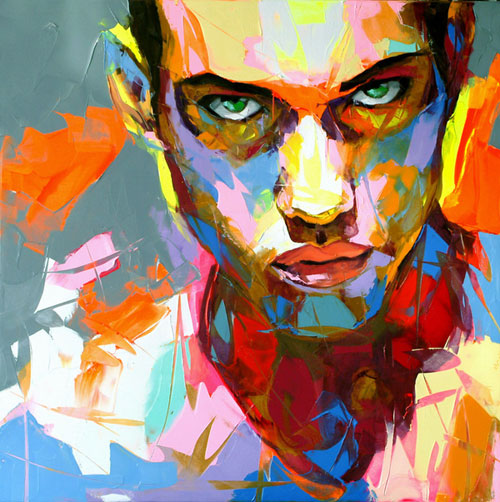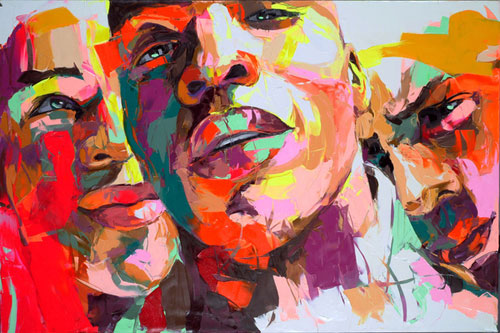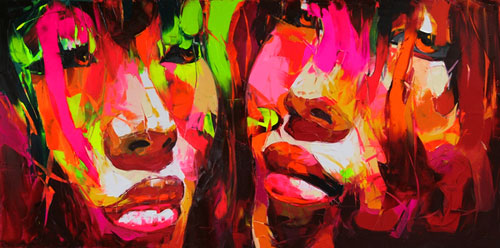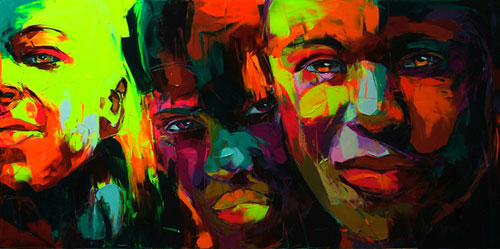 Noir et Blanc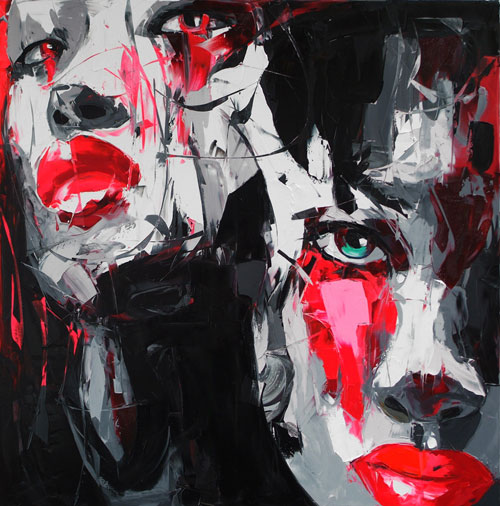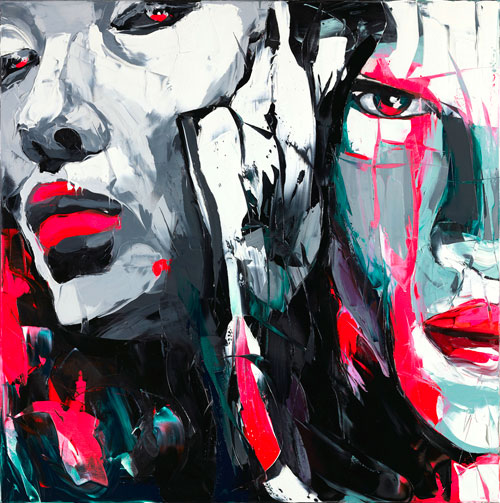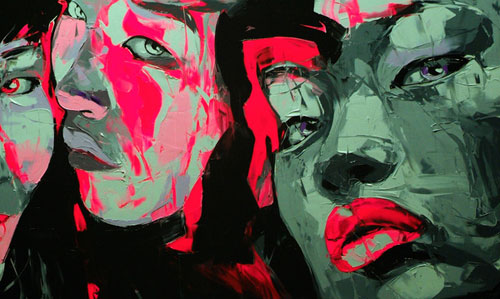 YELLOW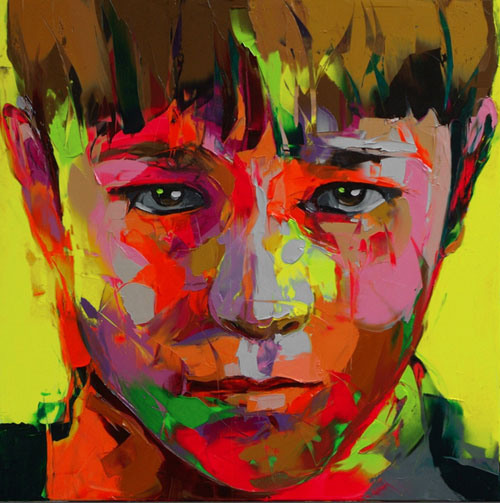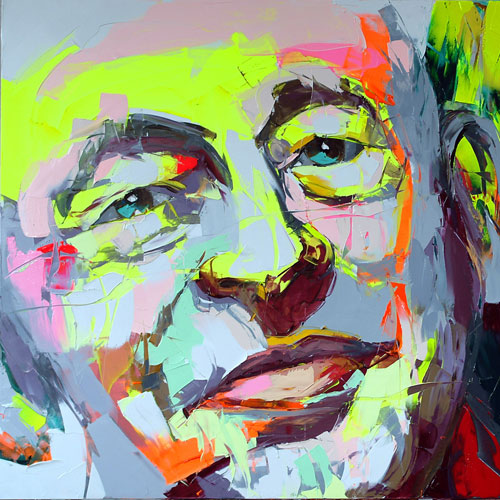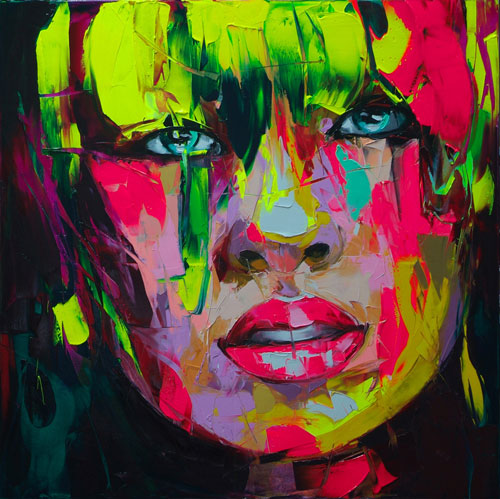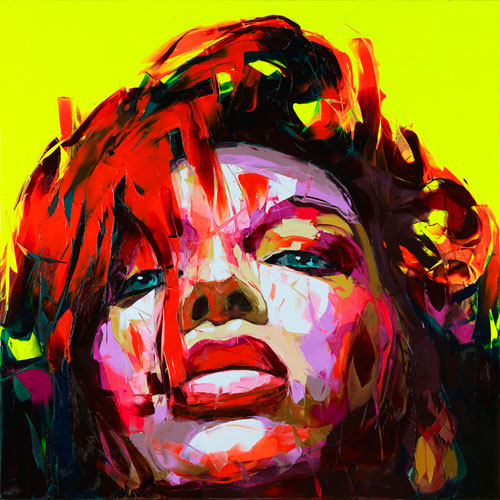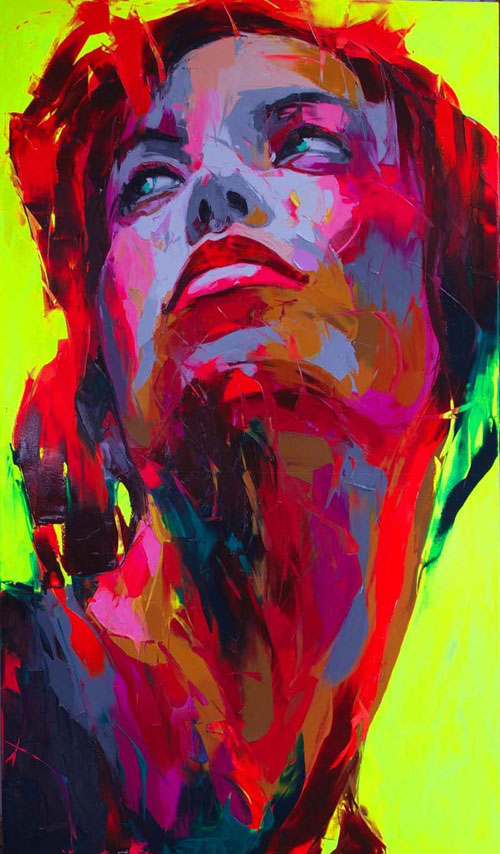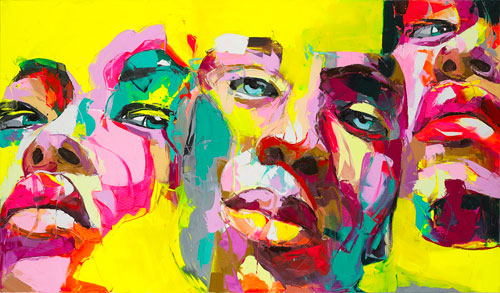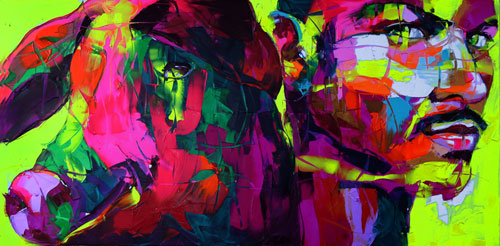 Portraits