Carty Sewill is 23 years old guy from California. He majored in philosophy, and to Love to Paint. He spent most of his time with paintings, Silk Screening and the like. His majority work in traditional mediums like Acrylic Ink.
Painting always inspired Me and I'm sure they inspire many out there too. Here we will show you some Amazing Paintings work form the Portfolio of Carty Sewill for your inspiration. Hope you like the Acrylic Ink painting. Lets have a look at, share your comments with us.
Mine Childhood Hero – Marty Mcfly
It's apart of a series of cult characters I plan on doing in this style.

Just Experimenting
further with the style I've developed over the years. It's apart of a series of cult movie characters I'll be doing in this style.

Commission for Zachary Spradlin
More Philosophically Driven Piece
one of the few oils I've done as of late.

Just Trying to Capture
The feel of all that indie music I listen to like Animal Collective, Sunset Rubdown, and the like.

One of My More Personal Pieces
Started out as an experiment and I ended up putting quite a bit of time into it.

A Hyena
I personally wasn't very happy with this piece but it ended up finding a good home.

One of My Favorite Author Portrait
Done in a style I've become pretty fond of as of late. One of the early experiments with it.

Portrait for Mark The Cobra Snake
It's based off his old logo.

This Time it's a Hippy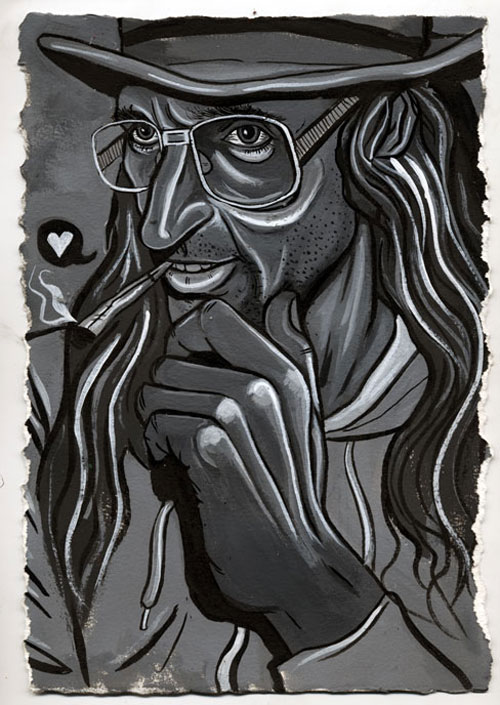 Black And White
Just some greaser guy I thought up.