James Ng is a freelance illustrator and concept artist who was born in Hong Kong, and whom robots and monsters have always inspired. Since he travels a lot between Asia and Europe and even to USA, you'll find a mish mash of Eastern and Western culture in James work.
He has taken part in several exhibitions, for instance, Italian exhibition: The Allegoria Della Natura, Vancouver Convention, etc. He has won several awards in recognition of his work including The Nova Albion Steampunk Exhibition (March 2011), Digital Artist Award (2009), semi-finalist award by Adobe Design Achievement Awards, etc to name a few. His work has been featured in different field related magazines as well.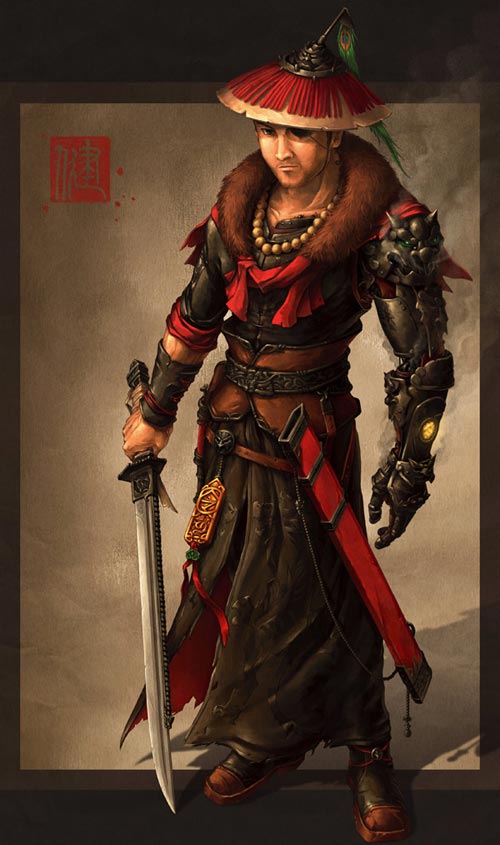 One of his art pieces is published in the book Expo 7 art Annual. The book features work of successful artist, and it's an honor for him to have his work appear in one of the volumes of the book.
Apart for book and magazines, many websites have featured his work, for instance, and websites like Dark Roasted Blend, which displays strange yet interesting pieces of art, has also featured his work. Besides robots, in his work you will see animals/insects/monsters (like grasshopper, dragons, fish etc) with strange appearances and human forms.
James aspires to start his own design agency in the future and has a plan of making his own movie someday, his complete portfolio can be found on jamesngart.
The concepts are super interesting and the work is very contemporary. Way to go!
James Ng Artwork