Veronique Comeau aka Verokomo is a young digital artist from Montreal, Canada. At the moment she is working as Hi-Rez artist in Gameloft which is a public company and belongs to the computer game industry. The techniques where her skills are unmatchable or, you can say are comparable to the world's best of the class artists include Photshop, zbrush, 3Dmax, XSI, Fusion, VRay and after effects.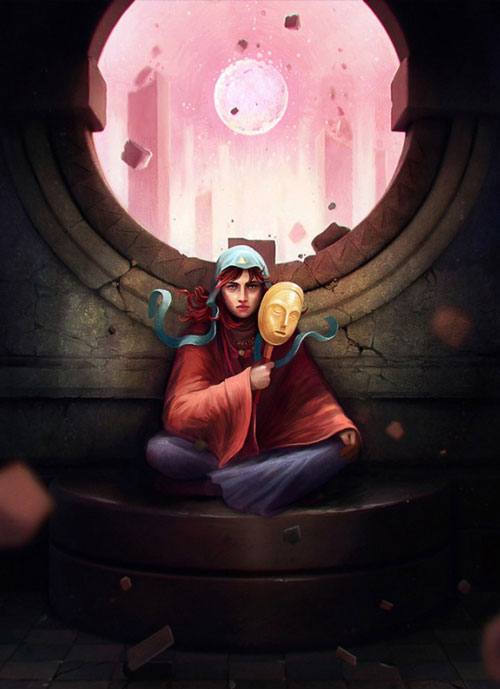 Her work is exciting! The concepts, colouring, detailing, texturing … Everything seem proportionate in her work. Her Detailed Portfolio could be viewed at deviantART/CGSociety. Among the subjects she has worked on include fantasy, anatomy, creepy creatures lol, animal monsters, alien sort of creatures and portraits (face only), besides characters and images made for computer games. She has an interest in mythology, and, the use of metaphors depicts her interest in psychology. Being a fan of Brian Froud, who is an English fantasy illustrator, his work's touch can be seen in her's.
The images I have come across, though in most of them, she has mostly worked on the characters and not the background, but they seem to have fit in well with the image's background. e.g. the image Detective Riddle image. Their expressions, modeling, texturing are done nicely and portray her being artistically dexterous.
My favorite pieces from among her work are her "The Unmasking" and "The Portrait of a Woman". What I like about the later is the way she has made the skin tone appear so natural, especially the neck area, plus the shading is just amazing. The concept behind The Unmasking is quite thought provoking in a way. From concept to the use of metaphor to the way it is portrays… All are representative of her conceptual capabilities.