Here are 20 motivating examples of laser cut business cards for your inspiration. Check out the complete collection before you start developing your own business card. Take a look and get inspired by these creatively exciting and creative designs. Enjoy!
See also: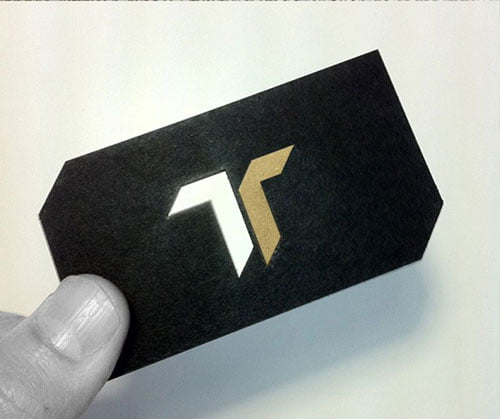 Laser cut and silver foil glued business cards for marketing research company Touchstone Research.

These extra fine business cards were designed by Merge Creative and Touchpoint. The card custom duplexedfrom twocolors. The black side is Skin Black 141lb Cover. That is pasted to Skin White 141lb Cover for a total thickness of 280lbCover.

The card was laser etched/cut by the folks at BIG SECRET. There's no ink on it at all. What you're seeing is just the green color of the paper and the lighter color results from how it reacts to the laser.

Recycled laser cut business cards made from repurposed coffee cup sleeves.

These laser cut business cards by created by b type design.

Laser engraved and cut from maple veneer. Wood business cards are perfect for any company that wants to stand out from the crowd with an original and unique look.

Wooden business cards realized on beech wood. Laser engraved and laser cutted. Info: beech wood, thickness 4 mm., size 8 x 5 cm.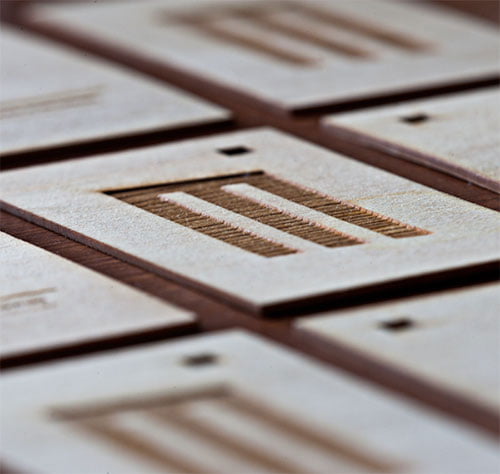 The card is made from sheets of bass wood from the hobby store and etched and cut with a laser. Material cost and production cost combined for about $1 per card.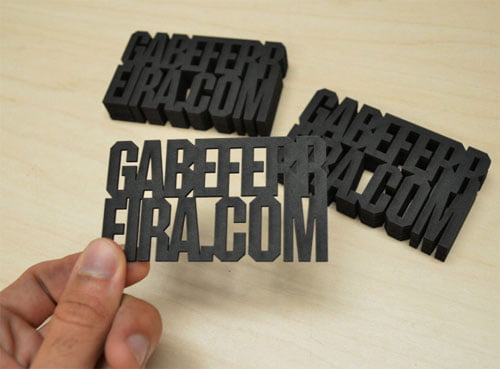 Laser-cut business cards on matboard. The concept was to work within the constraints of traditional business cards (size and medium) by combining the information and the medium into one piece.

Personal laser cut business card done for self promotion.

This is a very particular business card for an italian fashion / art photographer Davide Gasperini. He uses his business card as a stencil on his original photos, like a signature.

This totally unique laser cut business card designed by a Frankfurt based graphic design agency called Cohezion. Printed on 320 gr. Conqueror CX22 diamant, 3D embossed and laser-cut. You can separate the middle part (as shown on the picture), so you have a smaller business card.

The image shows a wooden business card with laser cut logo and laser engraved writing, made out of a species called Red Cedar.

Beautiful die-cut wooden business card with laser cut.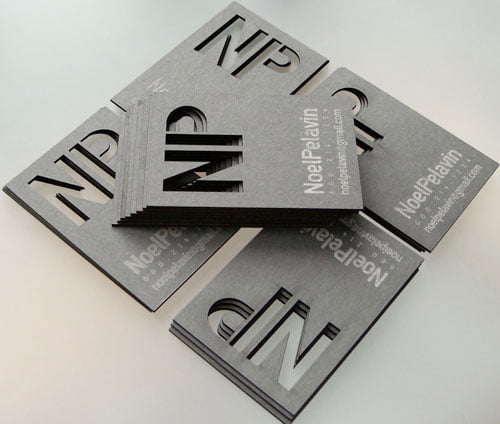 Personal business card inspiration by Noel Pelavin. Final lay-out and laser cut design completed by b-type design in Florida.

Like architecture these laser-cut business cards, blend/ react differently according to the surroundings.

This custom business card have been specifically designed to best suits Sabrina's business needs which are related to fashion and luxury. Laser cut on both side on a 270 g/m2 light blu paper.

The world's most expensive business card. 6 unique printing processes, laser diecutting, 3 different papers, and a fortune! There are 50 different fortunes randomly sprinkled throughout all of the cards. You never know what you're going to get.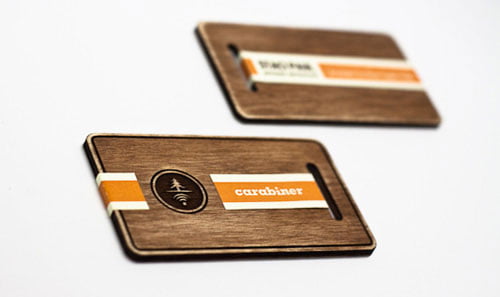 User experience is enhanced by the tactile nature o