Today we shared 18 impressive and fully detailed phone and tablet mock-up templates that will help you turn that idea into beautiful mockups. You need to come up with phone and tablet mock-ups to convince others of your ideas or application. I hope you enjoys this collection.
See also:
iphone 4s vector mockup template is a fully-scalable vector shape iphone 4s psd.

3 highly detailed views of the white and black iPad 2 with smart layers to present your design on our iPad 2 mockup.

Pixel-perfect image that are perfect to show of your latest wallpaper or app! Works with any background!All phones have both a front and a backside that can be chosen, they also have the option of shoving a protection sticker or and text on both front and back. The sticker have 3 different glare options: Glass, Glossy or Matt.Combine the different phones for the perfect layout!

Highly detailed, completely customizable, layered phone design, complete with screen mask; making it easy for you to put in your own screen graphics.

Perfect to show your latest wallpaper, website or app! Works with any background!

myTheme is a set of high resolution PSD files Phone (black and white), Pad (black and white) and Computer.

Showcase your smart phone application in a smart way with this smart object based graphics.font used : times new roman
system font for mac and pc, no need to download or purchase anything.documentation included inside main downloadable zip.

Use it in different works or presentation Mock-Ups. All vector shapes can be easily changed, all files are layered, this means that you can edit the phone like you want.

These mock-ups uses smart-object feature which mean that you can easily and quickly change current design with your own just in a few seconds. You dont need to worry about placement, perspective, highlight, and shadow.

A professional phone and smart phone Mock Up. Photorealistic and very high details. You can easily change the SmartObject labels. Shadows and light reflections are done automatically. Less than a minute to create!

Stylish Android Phone App Showcase Mock-up. Useful to showcase your application or web design on a phone screen. Screen is 480×800 smart object, vertical and horizontal included. Ultra high resolution and detail. Easy to modify.

Everything is made with editable paths, except the pixel perfect icons.You can easily resize elements.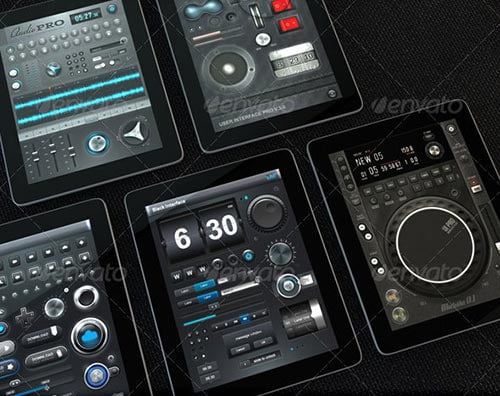 Construction kit for your tablet/Phone compatible (touch device) application or web interface.organized layers…elements layered.

This product is compatible with Adobe Photoshop CS4 Extended and CS5.

Everything is made with editable paths, except the pixel perfect icons.You can easily resize elements.Very organized layersEverything UI element you see in the preview , completely editable.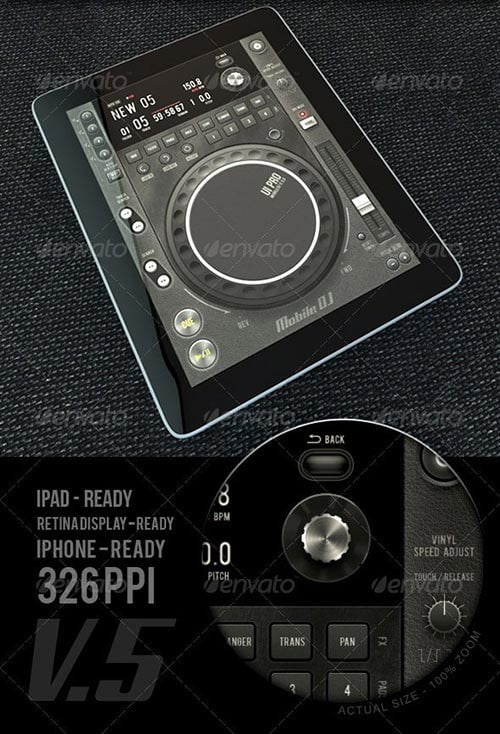 A collection of 9 high quality vector mockups suitable for all of your previewing needs. Includes both PSD (Vector) and high-res PNG files.

These Mock-Ups are here to make your presentations more professional.

Tabletisimo is the premier tablet showcasing and mockup Photoshop tool for your Apps, Wallpapers and other work. Tabletisimo is a must have tool for web designers and apps developers. Tabletisimo is simple to use but make no mistake, is smart object powered.