Animals on the Underground is a website dedicated to "The Animals" that can be found on London tube maps using a little imagination. In this post you'll find an inspirational shapes of cute animals found in the world famous London tube map.
Come and Meet the Animals!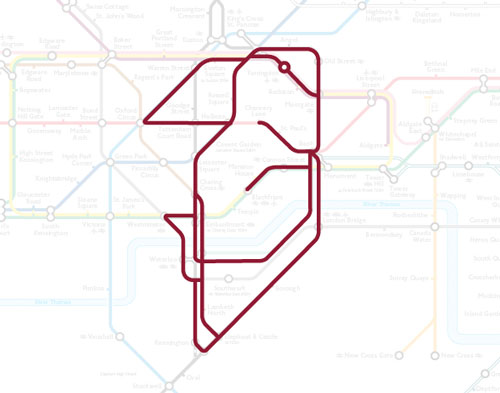 The animals, created using the tube lines, stations and junctions of the London Underground map were first spotted by Paul Middlewick in 1988.

The original animal, the elephant was discovered while Paul was staring at the tube map during his daily journey home from work. Since then, the elephant has been joined by many others from bats to bottlenose whales.

In 2001 Paul was joined by Nick Thomas and together they approached London Underground for permission to use the Underground map officially to develop Animals on the Underground and to establish the web site. Permission was granted and the Licensing team at LU became our most treasured supporters and remain so to this day!

Later, in 2009, Paul and Nick were joined by Jon Sayers, a talented creative copywriter, poet, actor and voice-over artist! Jon writes the stories for Animals on the Underground and has brought terrific energy and drive to the project. Since Jon joined, we have incorporated Animals on the Underground Limited.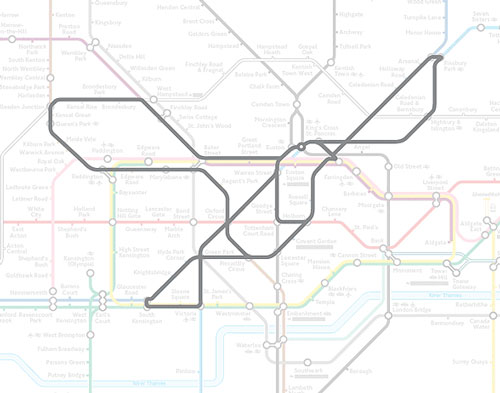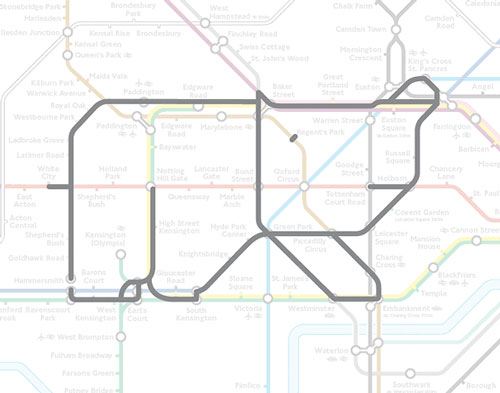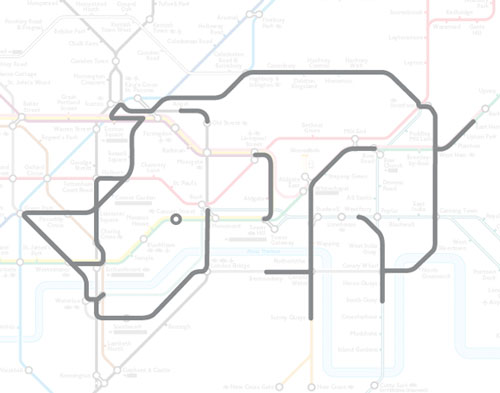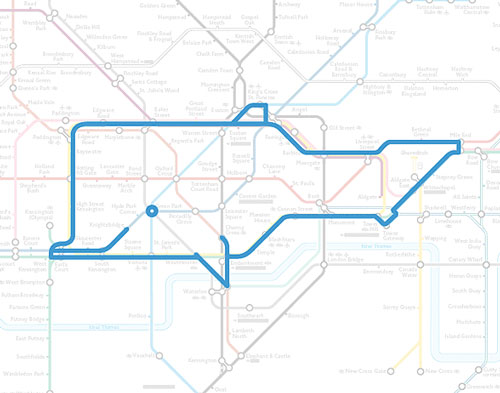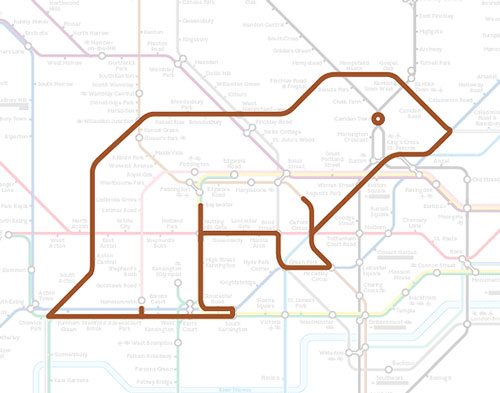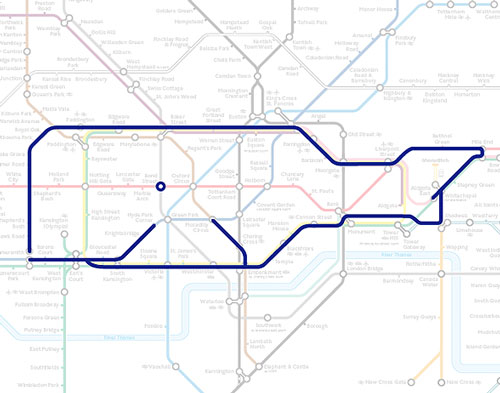 Animals on the Underground originally can be found here!