Are you in search of the finest free multipurpose WordPress themes? If so, we're here to assist you.
While many free multipurpose WordPress themes are tailored for specific purposes such as blogs, e-commerce, businesses, portfolios, and more, multipurpose themes stand out as a popular category.
Free multipurpose WordPress themes offer the versatility to create websites for a wide range of niches. This means that you can utilize a single theme across multiple websites.
However, it's important to note that depending on the specific theme, you may need to install a separate theme file for each website. With a single multipurpose theme, you can effectively manage various types of websites, whether it's a blog, e-commerce platform, membership site, or any other online presence you desire.
How to Select the Top Multipurpose WordPress Themes for Free?
When choosing a multipurpose WordPress theme, it's important to consider several key factors:
Variety of Demo Websites: Look for themes that come with pre-built demo websites, showcasing the range of sites you can create with the theme. These demos make it easy to get started quickly. For instance, the Zakra theme offers a selection of over 80 ready-to-import site templates.
Speed Optimization: A multipurpose theme should prioritize fast loading speeds, even during high traffic periods. Ensure that the theme has a track record of delivering speedy performance as demonstrated by various speed testing tools.
Full Responsiveness: It's crucial that the theme you choose features a fully responsive design. This means your website will function and appear attractive on any device, regardless of its screen size.
Search Engine Optimization (SEO): Regardless of the type of website you're building, achieving a high ranking on search engines is vital for visibility. Therefore, it's imperative to select a theme that is optimized for SEO.
1. Shapely – One Page WordPress Theme
Key features
Responsive and flat design
one-page layout
WooCommerce compatibility
Translatable
Shapely, a remarkable free WordPress theme, seamlessly blends practicality and aesthetic appeal, offering an impressive fusion of functionality and captivating visuals. This theme is one of the best free multipurpose WordPress themes. This theme is a valuable asset that can significantly enhance your web development endeavors.
Despite its specialized nature, Shapely is versatile, catering to a wide range of industries. It seamlessly integrates with popular plugins like Contact Form 7, Google Analytics, Yoast SEO, and Gravity Forms.
For those looking to establish personal online stores, WooCommerce compatibility ensures a consistent revenue stream (be sure to explore our list of the finest WooCommerce WordPress themes). The best part? No coding skills or specialized knowledge are required!
2. Astra – Best Multipurpose WP Theme
Key features
Optimized for performance
200+ demo websites
Easy customization
Astra ranks among the market's most potent free multipurpose WordPress themes available today.. It serves as a versatile resource capable of seamlessly adapting to a wide array of niches and industries.
The theme offers a plethora of starter templates for you to choose from, providing ample room for customization and branding to suit your specific needs.
What sets Astra apart is its inherent compatibility with Block, Elementor, and Beaver builders right out of the box, complete with optimized demo content.
Furthermore, Astra boasts an impressively compact size, coming in at less than 50KB. This ensures outstanding performance on all devices, with swift loading times and impeccable responsiveness.
3. GeneratePress – Free WordPress Theme
Key features
Open-source
Translated into 25+ languages
Scalable
GeneratePress stands out as a robust foundation for WordPress websites, thanks to its free and open-source nature. It offers a seamless experience for website creation and business growth, with its flexibility and scalability. This theme is another one of the best free multipurpose WordPress themes.
Begin your website journey with pre-made pages to save significant time. GeneratePress also prioritizes speed, mobile-friendliness, and SEO optimization.
Should you require additional features, you have the option to upgrade to the premium version of GeneratePress at any time.
4. Blocksy – Multipurpose WordPress Theme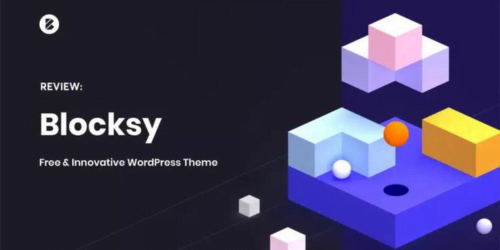 Key features
Optimized for Gutenberg
Built-in WooCommerce
Code Splitting
Blocksy is well-equipped to work its magic in constructing diverse websites for a range of projects. It holds a prominent place among free multipurpose WordPress Themes due to its overall qualities. Developed with a focus on compatibility with Gutenberg and WooCommerce, it ensures seamless functionality, even for beginners. However, it has also proven to be highly compatible with other popular page editors like Elementor, Beaver Builder, Brizy, and more.
Blocksy is an effortlessly customizable free WordPress theme that offers a wealth of options for layouts, headers, footers, and sidebars. Whether you're looking to create a polished business website or embark on a personal blogging journey, Blocksy empowers you to bring your vision to life.
5. Hello Elementor – Best Free WordPress Theme
Key features
Highly customizable
Lightweight
Open-source
When it comes to being a fan of the Elementor page builder, there's no other free WordPress theme that can beat Hello. Why? Because Hello is created by Elementor themselves, so the synergy is clear. The design of this theme is something that sets it apart among free multipurpose WordPress themes.
Elementor is already known for its robust customization options, but Hello takes it up a notch. It not only offers fantastic design flexibility but also excels in performance and user experience, all while being incredibly lightweight at just 6KB in size.
With Hello, you have the opportunity to unleash your creativity and craft a website that perfectly aligns with your preferences, and the best part is, it won't cost you a dime!
6. Kadence
Key features
Easy customization
Header and footer builder
Smooth 3rd-party plugin
Kadence immediately impressed us with its contemporary design upon our initial evaluation. Our curiosity led us to explore further, revealing a robust solution that can greatly benefit numerous WordPress websites. If you are in need of a theme for your next affiliate Blog, Kadence is one of the Best Affiliate Marketing WordPress Themes.
It's important to note that while Kadence may not be the best choice for launching a blog, it truly shines for businesses, local/small firms, online courses, agencies, and personal brands, among others.
One standout feature of Kadence is its seamless integration with popular plugins like Elementor, WooCommerce, LearnDash, bbPress, and many others.
If your goal is to craft an exceptionally stylish website, Kadence should be your top choice.
7. Zakra WordPress Theme for Multipurpose
Key features
Wide and box layout
Regular updates
10+ starter sites
Zakra is a versatile free WordPress theme that offers a multi-purpose approach, featuring a selection of over ten starter sites. While it excels in catering to business-related websites. Zakra theme from free multiPurpose WordPress themes that is great for creating blogs. Moreover, if you wish to incorporate an online store into your website, Zakra seamlessly integrates with WooCommerce for quick setup.
Zakra is designed to be suitable for everyone, thanks to its outstanding flexibility, allowing for straightforward customization to match your design preferences. It supports integration with popular WordPress page builders, can be translated to different languages, and can be extended with third-party plugins.
8. Flash Free WordPress Theme
Key features
One-Click demo Import
Multiple and Custom Widgets
Integrated with Popular Page Builders like Elementor.
Flash is the most popular theme among all the free multipurpose WordPress themes that have been released so far, and while it does come with a price tag, its superior quality makes it a worthwhile investment.
You have the option to select from over 15 starter sites for precision. Flash is highly favored by a large community of WordPress users, currently powering more than 30,000 websites.
Additionally, the theme is designed for optimal speed, ensuring that your website remains responsive even during periods of high traffic. It is also fully compatible with all major web browsers, ensuring that your website can be accessed seamlessly across different platforms.
9. Neve
Key features
Reliable and Frequent Updates
Offers Global Color Palettes
Accelerated Mobile Pages (AMP) Compatible
Neve stands out as an exceptionally adaptable WordPress theme, renowned for its speed, efficiency, elegant design, and user-friendly interface. Despite its lightweight and minimalistic nature, Neve proves to be an incredibly versatile theme suitable for a wide range of websites.
Moreover, Neve boasts a user-friendly drag-and-drop feature, empowering users to effortlessly customize their website's header and footer designs. Additionally, it offers extensive control over layout options, allowing users to tailor the design to their specific preferences.
10. Sydney
Key features
Full-Color Control
Pre-Defined Layouts
Custom Logo Uploadr
If you're in search of an incredibly versatile and easily manageable free multipurpose WordPress themes, look no further than Sydney.
Sydney is initially designed as a business-oriented theme, but its versatility allows it to serve as a multipurpose theme. Its flexibility shines through thanks to an array of customization options that empower you to craft any type of website with minimal effort. You have the freedom to personalize elements such as Google fonts, colors, layouts, and even logo uploads, among others.
This theme has been finely tuned for optimal speed, boasting an impressive 99% speed score on desktop and a commendable 96% on mobile devices. Furthermore, Sydney provides comprehensive layout customization, particularly tailored for blogs, offering easy-to-use layout presets and adaptable controls to suit your needs.
11. ColorMag Magazine & News Style WordPress Theme
Key features
WooCommerce compatible to run online store
Loads in Seconds
Starter Sites include a Variety of Magazine Sites  
ColorMag is one of the top free multipurpose WordPress magazine themes suitable for setting up any magazine, news, publishing, and blog website. With over 25 starter sites at your disposal, importing your preferred design is a breeze, requiring just a single click. These pre-designed templates are especially well-suited for bloggers and news websites.
ColorMag goes the extra mile by being retina-ready, translation-friendly, and fully compatible with WPML, ensuring a visually appealing and accessible experience for a global audience. Moreover, it provides multiple strategic ad placements within its layout, offering you the opportunity to generate revenue by showcasing advertisements in these designated areas.
12. Qi Theme
Key features
Multiple starter websites
Modern design
Elementor page builder
Qi Theme is an exceptional free WordPress theme that offers a vast selection of 100 different demos, making it versatile for various purposes such as blogs, portfolios, business websites, and eCommerce. It stands out as an impressive free theme option, surpassing many premium alternatives.
This theme is designed to be lightweight, ensuring swift loading times and exceptional performance. While Qi Theme is user-friendly, it provides comprehensive video tutorials and well-documented resources, catering to both beginners and experienced users.
Whether you're working on a single project or managing a hundred, Qi Theme has you covered. Additionally, it includes free stock images to enhance your creative projects.
13. Go
Key features
Configurable colors and fonts
Social links
Translated into 25+ languages
The Go theme is always ready for action with its resourceful design. This theme is also quite unique among free WordPress themes for multipurpose. It comes with a wide range of built-in functionalities, and you can also customize it to your heart's content.
Its straightforward layout allows you to present your content elegantly, engaging your audience effectively.
In addition to its versatility, Go offers customizable color schemes and font options, various header and footer styles, support for right-to-left languages, and the inclusion of social links in the menu.
14. Vantage
Key features
Boxed and wide layout
50+ widgets
CSS editor
Vantage stands out as an exceptionally innovative free theme suitable for various purposes. This contemporary theme boasts distinctive functionalities often associated with premium WordPress themes.
Furthermore, it seamlessly integrates with a page builder, simplifying the process of creating a polished website. Vantage also includes MetaSlider, an impressive free slider plugin, making it effortless to manage your slideshow presentations.
Leverage Vantage to elevate your visual content and overall website quality!
15. EvoLve
Key features
Lightweight
5 demos
240+ theme options
EvoLve stands out as an exceptional and versatile one-page free WordPress Theme, equipped with remarkable features for crafting a distinctive website. It boasts full responsiveness, ensuring seamless performance across various contemporary devices.
This theme offers the flexibility to choose between a single-page or grid-based homepage layout for your website. Furthermore, it is constructed using Bootstrap, a well-known framework for web development.
16. Spacious
Key Features:
Multiple Widget Areas with Customization Options
One-Click-Demo Import
ompatible with major Page Builders Elementor, Brizy, etc
Spacious stands out as a leading multipurpose WordPress theme, equipped with a wide array of remarkable features that cater to the needs of versatile websites. While it was initially designed for business websites, its adaptability makes it suitable for various other website types.
Currently, over 70,000 websites have embraced this theme to elegantly showcase their content. If you prefer not to build your website from the ground up, you can select from a collection of more than 30 starter site templates.
Conclusion
Selecting the Best Multipurpose WordPress Theme depends on your specific needs and preferences. It's recommended to thoroughly explore and test these themes to determine which one aligns best with your goals and vision for your website.
Remember to consider factors such as speed, responsiveness, SEO-friendliness, and ease of customization when making your decision.