In this article we gathered 30 Fresh and Inspiring Brochure Templates which would permit you to make amazing and great looking brochure layouts. As discovering good and expertly designed brochure templates is not easy at all, this post will make your work of discovering a perfect template a much easier. I hope that you would find a perfect Template for your brochure.
See also:
Interiors Brochure
This 24 page minimal brochure template is for designers working on interior design catalogues, product catalogues, product/graphic design portfolios and agency based projects.

16 Page Square Brochure
A 16 page square brochure produced in InDesign, using a simple design with bold colors. No photography has been used, so add your own text, load the free fonts (listed in the User Guide) and you're ready to go!

Brochure Template
This 48 page Indesign Template is created for designers working in the following fields, corporate, interior design, property, real estate, local government, creative agencies and anything else you can find a use for.

Online Business Brochure Flat Design
Flat design style four page brochure for internet companies.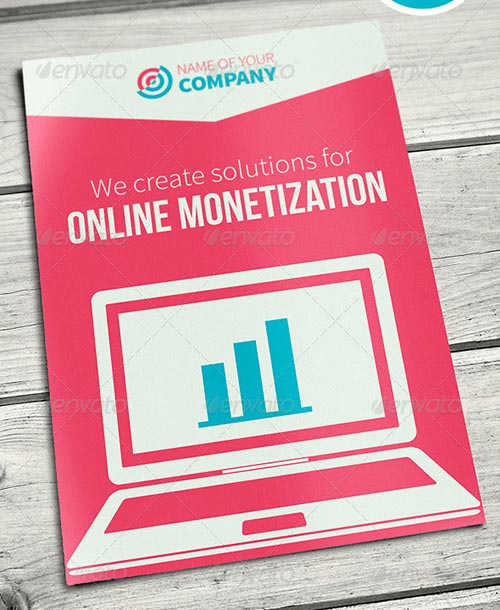 Creative Photographer Portfolio Brochure
A4 Horizontal Business Profile
Template for a business profile brochure, 30 pages. The format is A4 (210×297mm) with 3 mm bleed all around. The files are made in InDesign CS5.5, along with a CS5 .idml version with it. All graphical elements are included except for the photo stock image.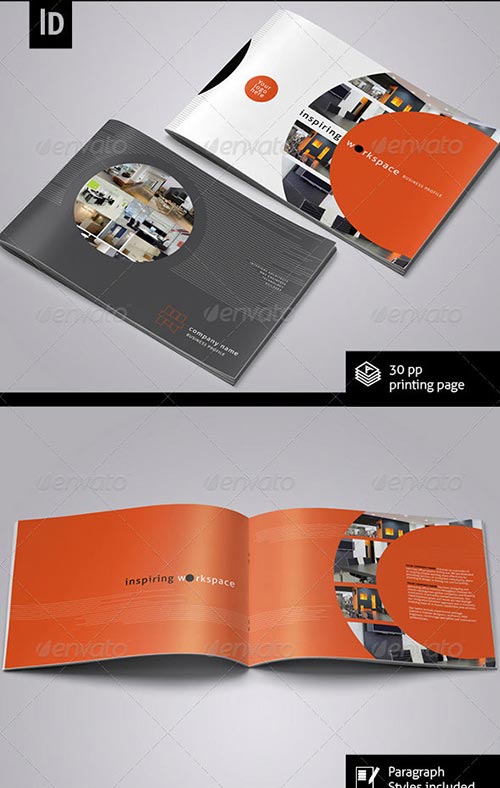 Dynamization Brochure/Catalogue Template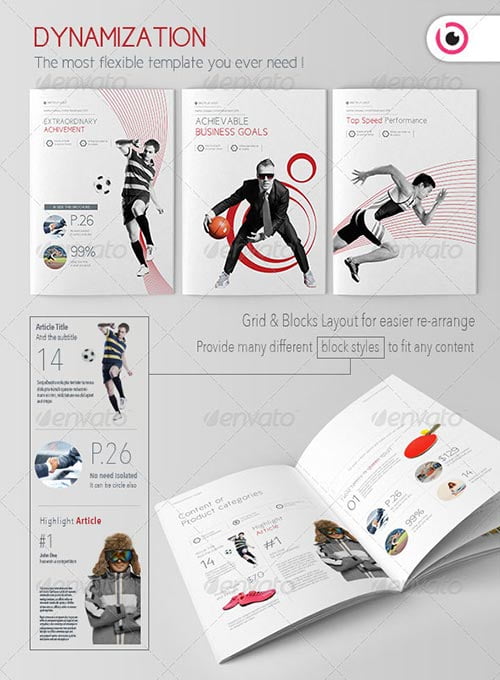 Business Brochure
This is a professional and clean Business Brochure template that can be used for any type of Corporate and fully editable and customizable.This brochure can serve multiple purposes. It works great as a corporate flyer – for presenting your business, a service – or use it as a product sheet or something completely different.All texts are set with free fonts.

Golf Event Trifold Template
Event Brochure
This brochure template is made specifically for Special Events or Celebrations, but can easily be changed into any type of brochure.

A4 Brand Guidelines
This informative guide helps both designers and client implement their brand across a range of media.

BrandBook
The client has signed off on the final design and now you need tie together every peice of the brand. This BrandBook walks client and designers through each piece of the brand guidelines from start to finish.

Infographic Annual Report
An elegant, professional, corporate and ultra-clean layout for your Company Annual Report. It's very easy to edit, all you need to do is just to change content and images. It's fully customizable. The included Images are for preview purposes only.

Medical Brochures 40 Pages
Medical Professional Brochure Template Indesign, there are 40 pages are consistent and strong color combination. medical brochure template is suitable for promotional activity report or hospital facilities.
very easy to change the images and text. entire vector layered in InDesign that can be directly edited using Indesign, and also include a vector file. eps and. ai.

Product Catalog Vol. 1
Professional, clean and modern 16 page product catalog or brochure. Just drop in your own pictures and texts, and it's ready for print. Or use it as a professional online PDF or email attachment. Everything you see is editable right in Indesign. All colors can easily be changed in one location. All texts are set with free fonts, and download links are provided. Even the logo is editable. Write your own business name – or replace it with your existing logo.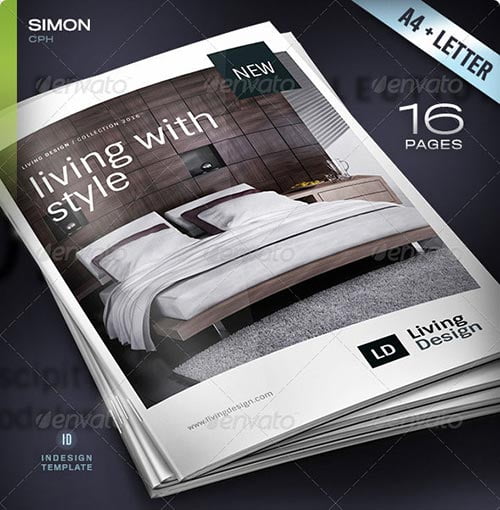 Swiss Proposal Template
This swiss style Indesign proposal document is ideal for designers working on proposals or quotes for clients in any industry.

Trifold Brochure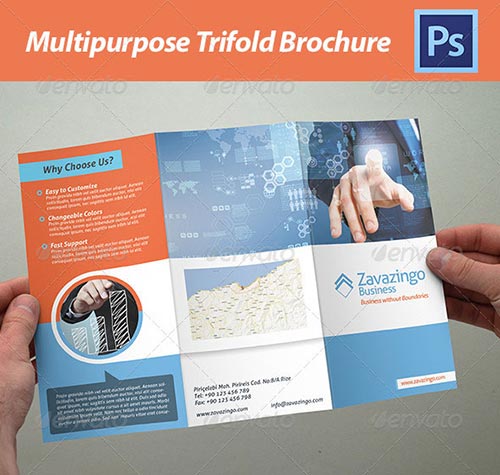 Real Estate Brochure
This brochure is an ideal way to showcase your properties. It is a horizontal design, available in A4 and Letter paper formats. It contains 24 pages, which you can duplicate or reduce, and its minimal and modern design makes it easy to customize and adapt in InDesign.

Hotel Trifold Brochure
A4 & Print Ready, CMYK , 300 DPI with bleeds. Logo included (Smart Object – AI).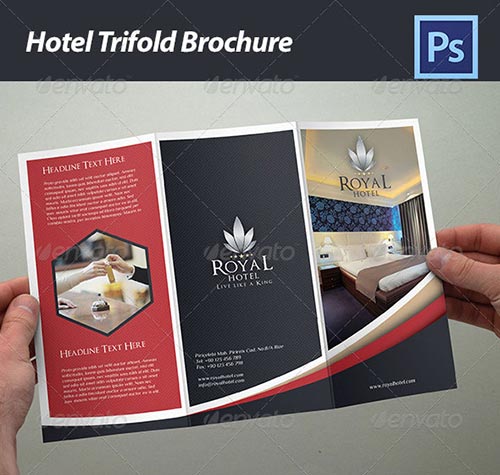 Bifold Corporate Brochure
Tree Planting Tri-Fold Brochure
How We Look – Brand Guidelines
A 12 page brand/logo guidelines booklet, complete with wording and no filler text. 'How We Look' has a modern twist to the text usually included in boring branding documents and is perfect for those looking something a little different.

Annual Report Brochure Ver 3.0
Easy to edit A4 (24-Pages) Annual Report brochure you can be used for various purposes e.g. energy company, industry, architecture, design etc. Just re-link your images and replace your text and you are ready to go for Print.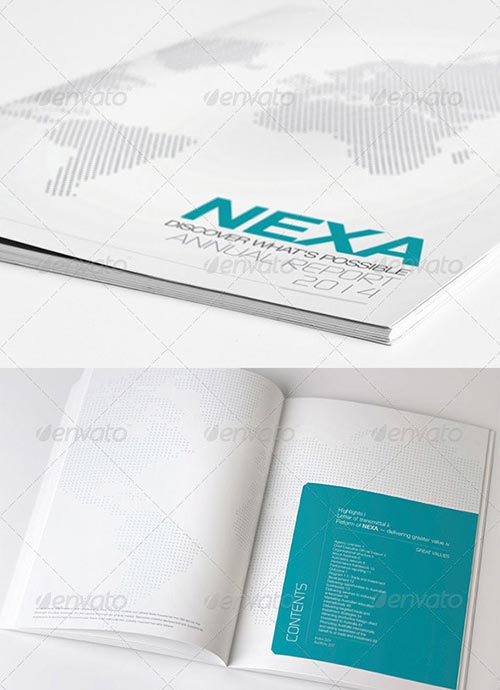 40 Pages Indah Corporate Brochure Volume 2
An elegant, professional, corporate and ultra-clean layout for your Company Annual Report. It's very easy to edit, all you need to do is just to change content and images. It's fully customizable.

Annual Report Template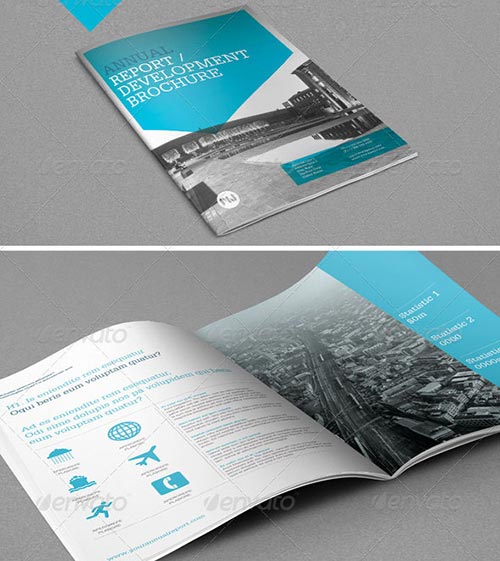 Travel Business Trifold Brochure
Minimal Photo Catalog Template
48 Page A4 & A5 minimal photo catalog Innd template for use with image heavy content. Ideal for photographers, designers or for use as a product brochure.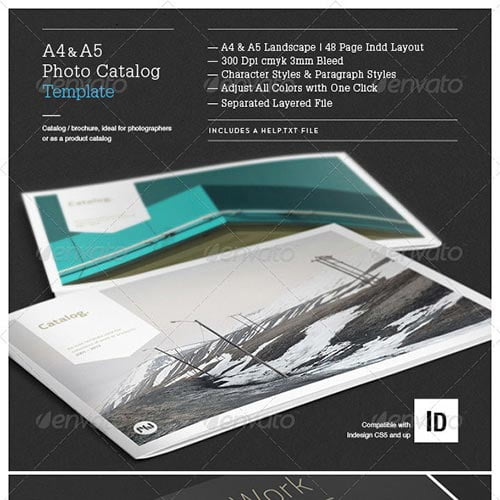 Brochure Portfolio Template
This 36 page indesign A4 brochure/portfolio template has been created with designers and agencies in mind. Fully customisable pages, colors and copy.

Multipurpose minimal Brochure
This is a 16 page multipurpose professional In-Design brochure perfect for business that needs clean, professional, modern brochure template design. Easy to edit, you can change blue accent color throughout the whole document at once, paragraph and character styles included, text and images placed on separate layers, text aligned to grid. Resolution 300dpi / CMYK color / bleeds 3mm. Print dimensions: International A4 (210×297mm / 8.2×11.7in), US Letter (8.5×11in) 16 pages.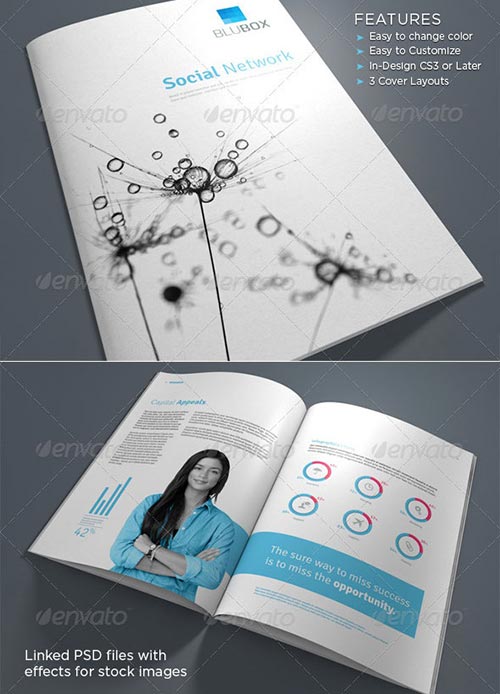 Portfolio Catalogue / Brochure
Professional Catalog / Brochure perfect for agency or design studio, can be used for other business too.