In 2013, I anticipate bold designs. Whether done so through layout, color, typography or any combination of these three, the 2013 designs are going to be grand. In addition to bold, these site are all nice, crisp and clean style; the reason for this is that clutter doesn't allow anything to shine through; therefore, you need have a clean website in order to make it a bold one!
Below I have created a collection of design that are exactly that and are paving the way of inspiration for designing to come this year.
Designs that set Trends for 2013
Gibbon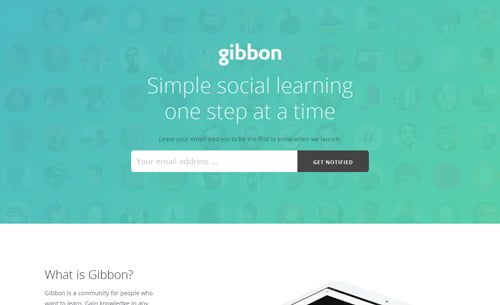 The little splash of this green gradient is such a nice touch. As you can see this is a very simple design but the topography combined with the green is heavenly.
Think Basic
The layout of these big and spacious elements, simple typography and generous use of accent colours is splendid. This website is absolutely taking advantage of modern design practices. Above all, it is very well executed!
The People Blog
Obviously, this blog's landing page is all about typography. Although you see many typefaces, they are not obnoxious or overwhelming – they are just enough. And even though there isn't much to this page, its big typeface is what makes it grand.
Lolly: a sweet little theme
Please take a look at this blog live as its use of colour is simply brilliant. There are many colours presented here but because they are not all used at once and they are paired to look good next to one another, they work excellent together in harmony instead of against each other.
Victor Erixon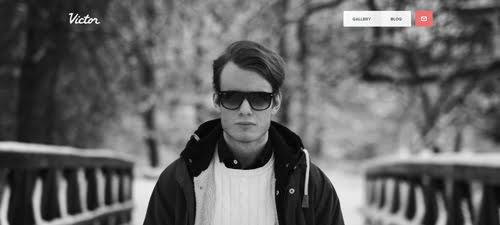 Victor's website is so simple. But so sexy. This is exactly what I mean by crisp and clean. The layout in this design is unique but simple, which is what makes it work.
Placemeter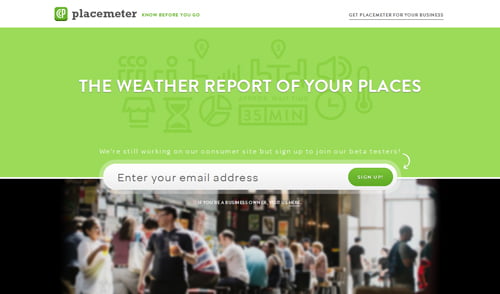 Big, bright and green; if this isn't bold then I don't know what is. Not only is this colour in your face, not only is it a hue you don't normally see on the internet, but it is beautiful too. This odd shade is exactly what makes this one hell of a bold design.
Coffely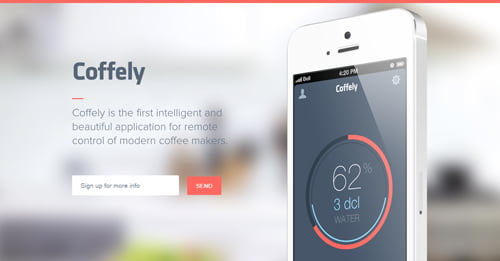 Once again, you have the layout, typography and colour that are just so perfectly used to make this one hell of a design. But, if you notice there is also one other thing that makes this design awesome and that is the cleanness of it, the use of whitespace is exceptional!
Execute Ventures
If this background doesn't make you go 'wow' then I do know what will. There is very little on this page but this blue to pink gradient is this website's boldness. Not only is the background a big statement, it is also what ties this whole website together.
Focus Lab
Focus Lab's whole website is stunning but their Meet Us page is something else. The manipulation of layout is so simple but at the same time it shows off so much information. Scroll through it and you'll see exactly what I mean. They way the place these big elements – usually photos – is fantastic.
Invoisse
Oh the red – so sexy; the white as an accent too is just the cherry on top. This is a beautiful landing page that is simply perfect. It grabs your attention and just doesn't let it go!