Diablo III is an upcoming dark fantasy/horror-themed action role-playing game in development presented by Blizzard Entertainment. Diablo 3 is set to be released in North America and Europe on May 15, 2012, and in Latin American countries and Russia on June 7, 2012.
Today we are listing huge collection Diablo 3 wallpapers for your desktop. All these wallpapers are available in different resolutions. So go through the list and select the one you like most.
Also you might be interested in Call of Duty: Black Ops Wallpapers.
Diablo 3 HD Desktop Wallpapers

Download Wallpaper: 1024×768, 1152×864, 1280×800, 1280×1024, 1600×900,
1600×1200, 1680×1050, 1920×1080, 1920×1200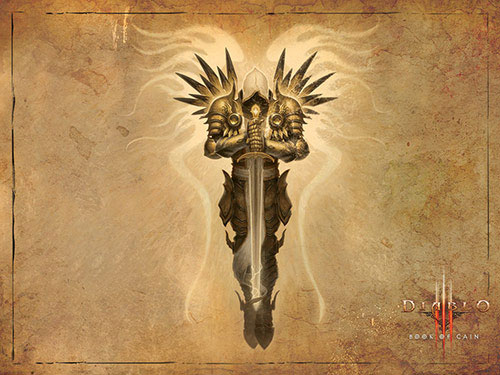 Download Wallpaper: 1024×768, 1152×864, 1280×800, 1280×1024, 1600×900,
1600×1200, 1680×1050, 1920×1080, 1920×1200

Download Wallpaper: 1024×768, 1152×864, 1280×800, 1280×1024, 1600×900,
1600×1200, 1680×1050, 1920×1080, 1920×1200

Download Wallpaper: 1024×768, 1152×864, 1280×800, 1280×1024, 1600×900,
1600×1200, 1680×1050, 1920×1080, 1920×1200

Download Wallpaper: 1024×768, 1152×864, 1280×800, 1280×1024, 1600×900,
1600×1200, 1680×1050, 1920×1080, 1920×1200

Download Wallpaper: 1024×768, 1152×864, 1280×800, 1280×1024, 1600×900,
1600×1200, 1680×1050, 1920×1080, 1920×1200

Download Wallpaper: 1024×768, 1152×864, 1280×800, 1280×1024, 1600×900,
1600×1200, 1680×1050, 1920×1080, 1920×1200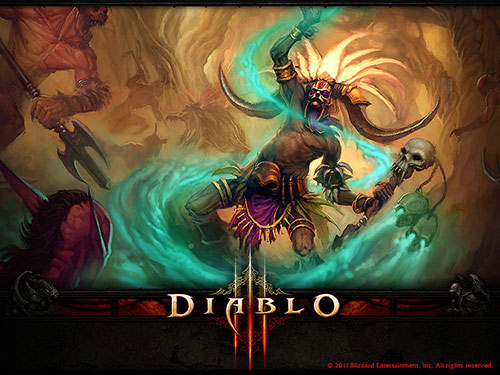 Download Wallpaper: 800×600, 1024×768, 1152×864, 1280×800, 1280×1024,
1440×900, 1600×1200, 1680×1050, 1920×1200

Download Wallpaper: 800×600, 1024×768, 1152×864, 1280×800, 1280×1024,
1440×900, 1600×1200, 1680×1050, 1920×1200

Download Wallpaper: 800×600, 1024×768, 1152×864, 1280×800, 1280×1024,
1440×900, 1600×1200, 1680×1050, 1920×1200

Download Wallpaper: 800×600, 1024×768, 1152×864, 1280×800, 1280×1024,
1440×900, 1600×1200, 1680×1050, 1920×1200

Download Wallpaper: 800×600, 1024×768, 1152×864, 1280×800, 1280×1024,
1440×900, 1600×1200, 1680×1050, 1920×120

Download Wallpaper: 800×600, 1024×768, 1152×864, 1280×800, 1280×1024,
1440×900, 1600×1200, 1680×1050, 1920×1200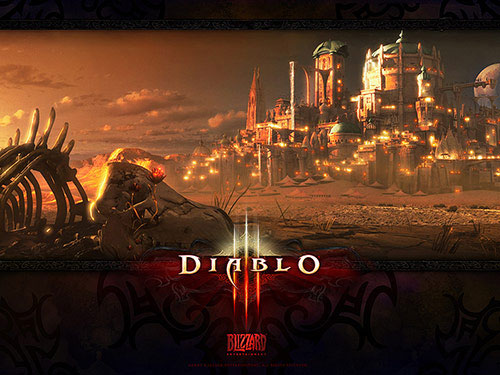 Download Wallpaper: 800×600, 1024×768, 1152×864, 1280×800, 1280×1024,
1440×900, 1600×1200, 1680×1050, 1920×1200

Download Wallpaper: 800×600, 1024×768, 1152×864, 1280×800, 1280×1024,
1440×900, 1600×1200, 1680×1050, 1920×1200

Download Wallpaper: 800×600, 1024×768, 1152×864, 1280×800, 1280×1024,
1440×900, 1600×1200, 1680×1050, 1920×1200

Download Wallpaper: 800×600, 1024×768, 1152×864, 1280×800, 1280×1024,
1440×900, 1600×1200, 1680×1050, 1920×1200

Download Wallpaper: 800×600, 1024×768, 1152×864, 1280×800, 1280×1024,
1440×900, 1600×1200, 1680×1050, 1920×1200

Download Wallpaper: 800×600, 1024×768, 1152×864, 1280×800, 1280×1024,
1440×900,1600×1200,1680×1050,1920×1200

Download Wallpaper: 800×600, 1024×768, 1152×864, 1280×800, 1280×1024,
1440×900, 1600×1200, 1680×1050, 1920×1200