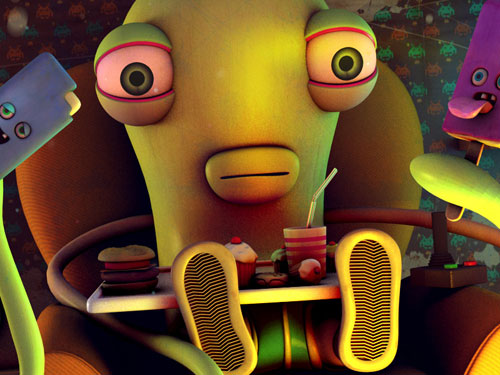 PokedStudio by Jonathan Ball is an Illustrator designer from South Wales, UK. He is committed to deliver innovative and creative visual solutions all with a healthy measure of fun!
In this post we bring beautifull unique illustrations from the portfolio of Jonathan Ball to inspire you, hope you will like it! Don't forget to leave your comments on illustartions and also worth checking pokedstudio website.
Massive Attack – Vector Illustration and Art Print
Cute animals v's weapons of mass destruction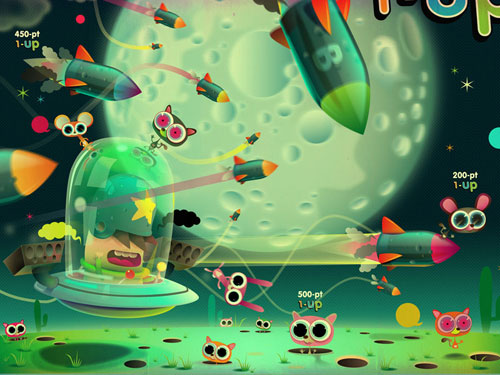 3D Lands3D – Fantasy Lands
Isometric 8-bit style art meets 1980's video games
Heaven to Hell – Video Game Inspired Illustration
Isometric 8-bit style art meets 1980's video games | heaven to hell and winged master of doom take their inspiration from retro games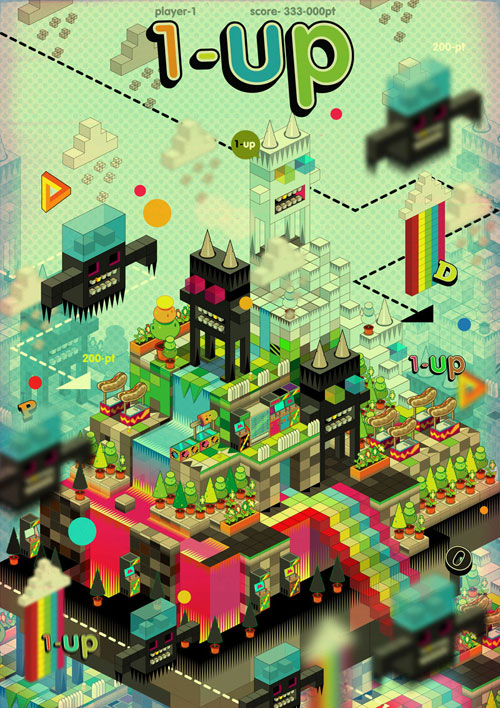 Morning of Doom – 3D fantasy Illustration
On a bright summer morning a baby blind bear encounters some of his favorite treats | just be careful of those living ice creams… | a fantasy world of fairy tale delight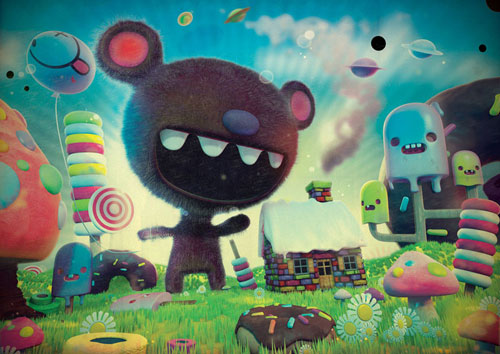 Apoteketin – Store Display Illustration
Swedish pharmaceutical company apoteket needed some in store display posters for their summer campaign promoting portable first aid kits | these were to reflect a summer theme and also have a fun look at some of the activities people get up to in the summer months and also highlight some dangers
Click Clever Click Safe – Character Design for Government Campaign
Chi&partners were looking for characters to use in the UK government internet safety campaign | through illustration agency jelly they approached pokedstudio to fulfill this brief and create some quirky designs that would appeal to the age range targeted by the campaign | the characters, bully, lexi and uri represent some of the perils youngsters face when using the internet | ben is bully, not a physical bully but one who makes fun of others and puts hurtful comments on their online profile pages | lexi is a loudmouth chatter box who gives away secret information and passwords | uri has been allowed unsupervised access to the internet at home and comes across disturbing images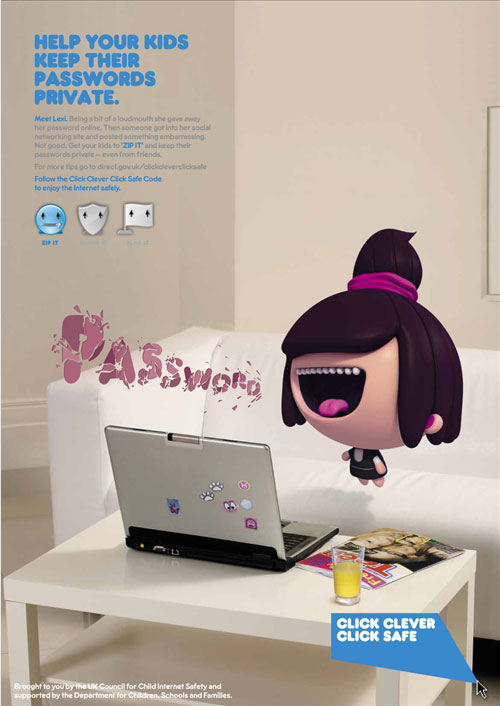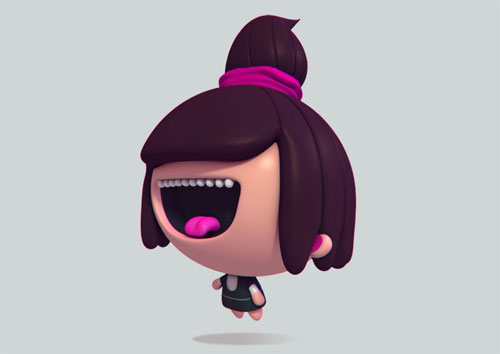 Vector Fun – Illustration Set
Some projects completed in spare time between jobs
Creatures Watch Telly – 3D Illustration
Some squid like creatures from mars enjoy a TV dinner | having a break from a video game marathon | created with blender 2.49
Anugus the Toy Tester Robot – Character Design for Argos Advert on CITV
Motion design company everything works approached pokedstudio to design a character for a pitch they were submitting | this was to create a christmas advert for Argos the catalogue company | I designed a cute toy testing robot that would live in a fantasy world | the pitch was won with my character design | my drawings and 3D models of Angus the robot where used as reference to create the 3D animated advert which can be seen on CITV other the christams 2009-2010 period (in the UK ) | the actual advert and animation was created by everything works
Electric Chair – Freelance 3D Character Design and Illustration
Some funny winged creatures take refuge in an old house at night | they have some friends for company | 3d illustration created with a combination of blender and photoshop
Life Smoothies – Character Design and Illustration
Start up smoothies brand "life smoothies' were looking for fun characters to represent their brand and to decorate their main smoothie stands | we thought lots of fruit would be great and why not have a battle? | the fruit are blasting away free radicals monsters with there fruity goodness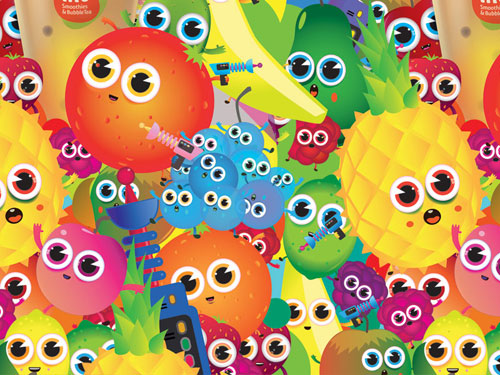 Monster of Lazy Destruction and Music Monster – Illustrations for Computer Arts and Computer Arts Projects Magazines
PokedStudio was asked to create some monsters for various computer arts articles | first a tutorial on how I create some of my vector images for that I created the "music monster" ( featured computer arts issue 164 ) | also I was entered into the designer challange to create a unique monster hence the "monster of lazy destruction" ( featured computer arts projects issue 126 )
Hoshi the Hamster – 3D Animated Character for Desktop Application
PokedStudio was asked to create a hamster for a desktop fittness application | the character runs on a wheel as you train | does star jumps | or gets fatter if you dont train for a while and eventually exploded when he gets too large | you canview some of the animation here | created, rigged and animated in blender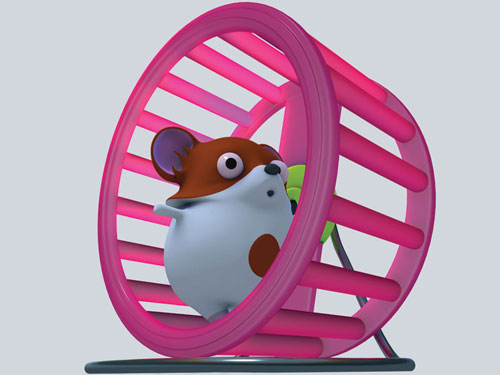 Doritos Flavor Shots – Poster Advertising Campaign
PokedStudio was asked to create two posters to promote the launch of doriotos flavor shots in Canada | the two new flavors, "atomic chilli lime" and " volcanic BBQ" suggested some fiery characters to go along with them | these were created in 3d and then added to photos of the hands and crisp packet, with a stream of "flavour dust" trailing behind as the characters dive into the packet.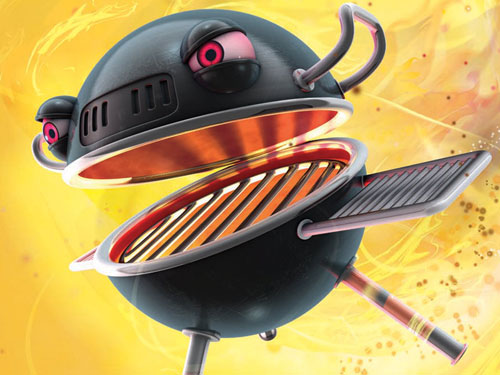 The Calling – PokedStudio Promo Poster
A new pokedstudio promo poster created just for the hell of it | created so crazy and cute little creatures rising to their calling from the deep of the ocean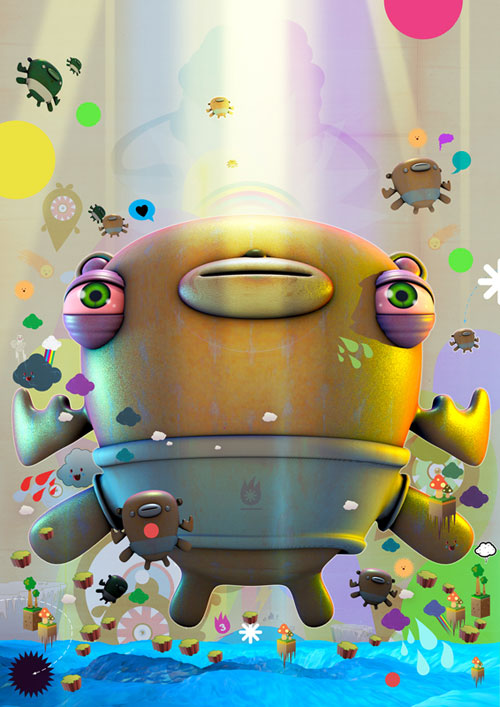 Cute Character Design and Illustration – Cute Animal Alert!
Some cute animals face ultimate destruction from powerful forces | vector and pixel bassed illustration with some rainbows thrown in for good measure