In this article we showcase a collection of modern HTML templates for creative professionals. That will help you build a wonderfull portfolio website, photo, gallery or design portfolio website that is mobile ready. I hope these responsive and modern portfolio templates will inspire you.
See also:
Impacto
Impacto is retina ready multi-page portfolio for showcase for creatives, designers photographers and other artists.

Xone
Xone is a clean & modern one page template. It is ultimate flexible with loads of nice options and features.

Gioss Responsive HTML One Page Parallax
Gioss is One page responsive theme perfect for corporate, agency, photography or general business.

Essense
Essense is a unique and creative html template with clean and modern design. It is perfect choice for your portfolio, blog and service websites. It can be customized easily to suit your wishes.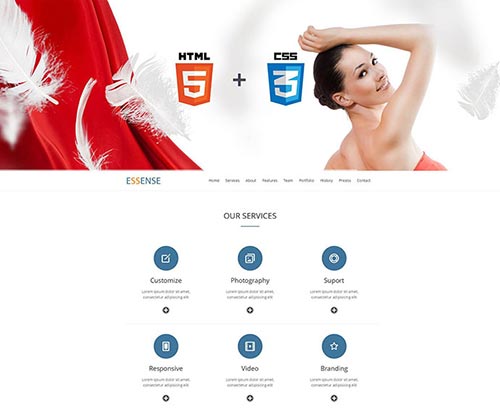 Petra Creative Portfolio Template
Petra is a clean and responsive one-page creative portfolio that is perfect to promote your work in a very professional and pleasant way. Petra was built in HTML5 and CSS3, with parallax image effects to make it even more appealing and dynamic. It is fully responsive; it looks stunning on all types of screens and devices (desktop, notebook, tablet and mobile).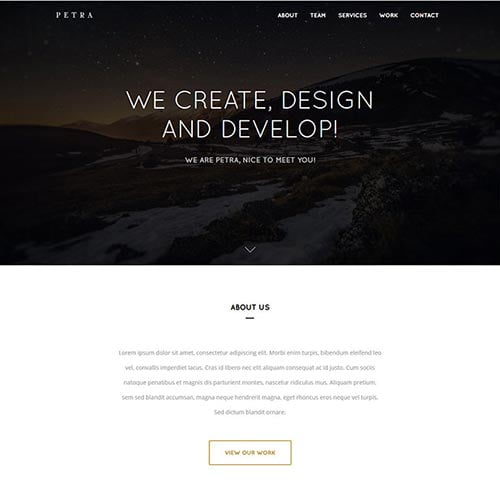 Sketchbook
Sketchbook is a one page parallax driven portfolio website.Sketchbook | One Page Parallax HTML5, CSS3, responsive, Bootstrap 3 website templateMultipurpose HTML5/CSS3 Responsive TemplateSketchbook is a Bootstrap / parallax one page scrolling website.

Arfolio One Page Responsive Portfolio Template
ARfolio is an Advanced, clean and responsive one page portfolio template built with HTML5 and CSS3. ARfolio is easy to use and modify. Arfolio is very suitable for web agencies, freelancers, corporate or business purpose.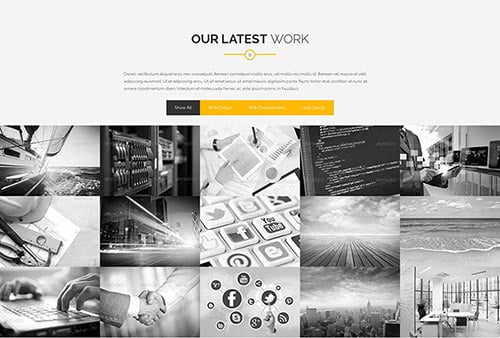 Patti Parallax One Page HTML Template
Patti is a modern and elegant One-Page HTML template. Every single detail is carefully crafted, in order to create a wonderful user experience. It has a versatile design, which makes it the perfect choice for any kind of projects, suitable for web agencies, digital studios, freelancers and photographers. Patti is very easy to set up and customize and comes with a well documented help file, which will assist you configure the template in minutes.

CandyPaint One Page Responsive HTML5 Template
CandyPaint is a flat one page HTML template based on Bootstrap 3 which is suitable for personal portfolios or design studios.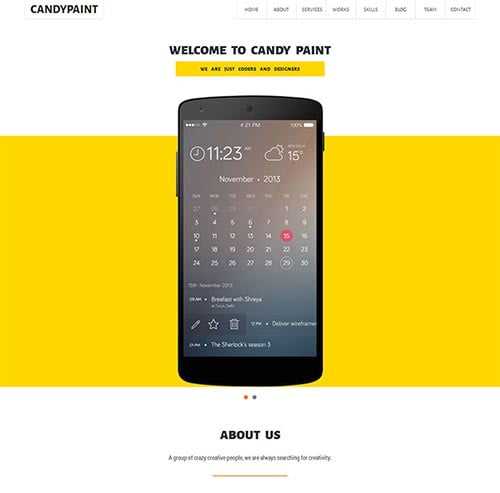 Arno Multipurpose Corporate HTML Template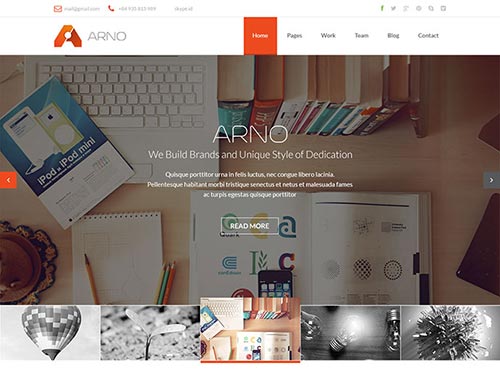 Reset Minimalistic Portfolio Template
Reset is a minimalistic responsive template. It is retina ready and has everything you need to present your work. Unnecessary things are cut out.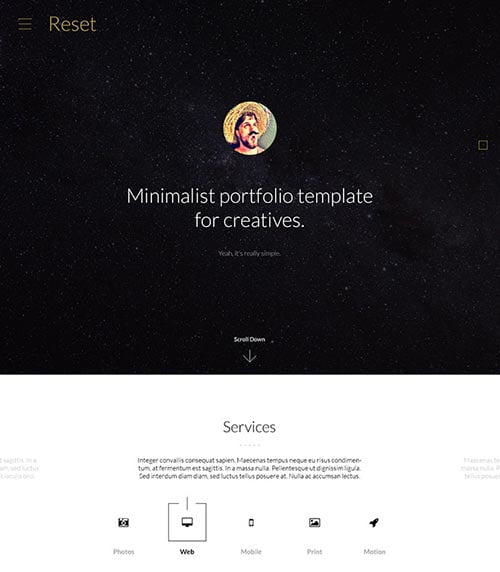 NIYA Responsive One Page Retina Ready Template
NIYA, Responsive One Page Retina Ready Template. NIYA is fully responsive and retina ready, it looks great in Desktop, Tablet and Mobile Device. NIYA comes with interesting effects and unique design concept.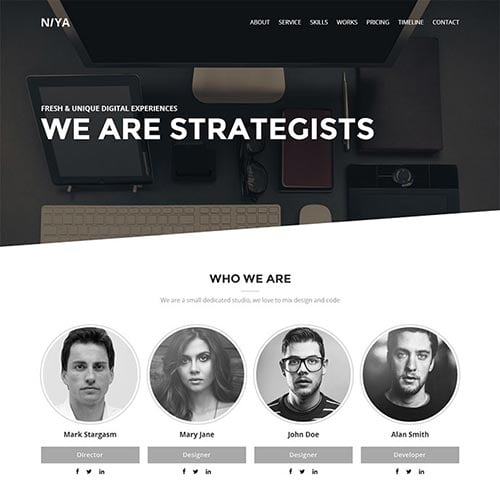 Artist Sketch Responsive HTML Template
This theme is a Multiple Pages layout. Artist Sketch Responsive HTML Template Based on Bootstrap's 12 column Responsive grid Template, which can be used for Artist, Sketch artist, designers, photographer ad all types of portfolio much more.This Template is based on sketch effect with various different sketches on hover of images and buttons.

QueensWalk Creative One Page Template
QueensWalk! is a clean responsive HTML template, created for corporate, portfolio and business websites. Quick and easy to set up.

Sensa One Page Responsive Template
SENSA is a simple and clean one page portfolio template, perfect for any designer or creative person. It focuses on displaying a high quality portfolio, large typo presented in a really elegant way.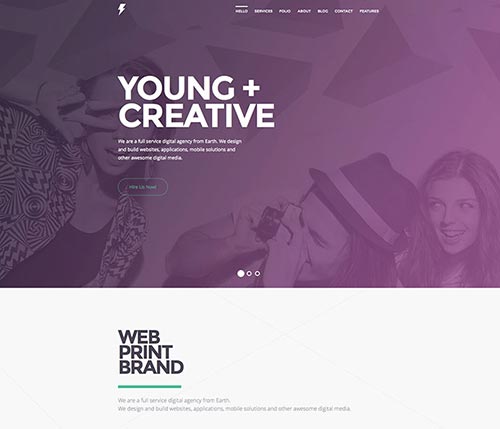 Mine
Mine is a unique and creative html template with clean and modern design. It is perfect choice for your portfolio, blog and service websites.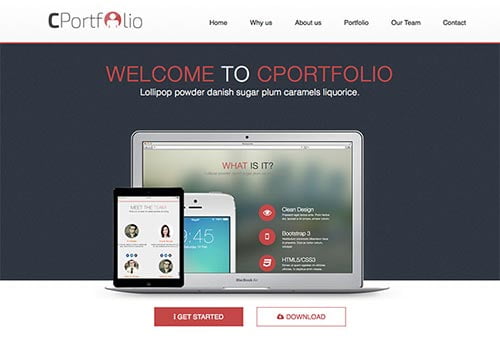 Arcite | Almost Flat HTML5 Portfolio Template
Pax One Page Responsive Template
PAX is a simple and clean one page portfolio template, perfect for any designer or creative person. It focuses on displaying a high quality portfolio, large typo presented in a really elegant way.

SURFACE Creative One Page HTML Template
Surface is a responsive html template that modest for your Business , Portfolio and your website agency that you can be Special with this theme.The theme has a beautiful slider, gallery for featured work special, paginated blog, awsome hover effect, testimonial slider and contact work.

Briefcase HTML. Bold & Flat Portfolio 4 Designers
Briefcase is a full responsive layout portfolio for designers. Briefcase is perfect for those designers who want to show their work and skills in the same place.

Flowfolio Ajax Responsive Portfolio HTML Theme
Flowfolio is a definitely fantastic and unique responsible and fullscreen theme designed for photography presentation, you could use it for your portfolios, eMagazine or any other purpose if you have many beautiful pictures to share with others.

Float Responsive HTML One-Page Template
Flatpad
Flatpad is a unique and creative html template with clean and modern design. It is perfect choice for your portfolio, blog and service websites.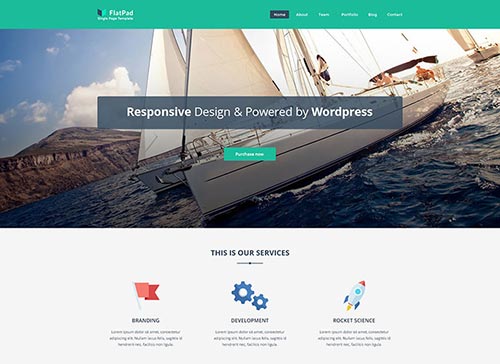 QuickMetro Responsive Metro Style Template
QuickMetro is a Metro Style Template for Business or Portfolio website, it's fully responsive design .
The Template built with Bootstrap framework .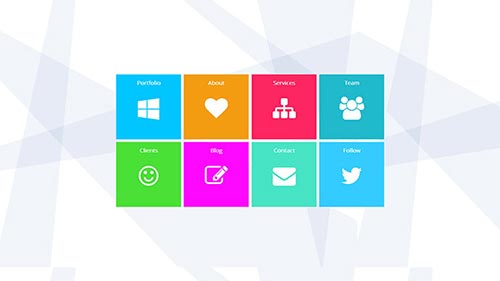 Flatible Single Page HTML5 Template
Eldata Responsive HTML Website Template
Eldata Responsive Website Template is the perfect HTML template for corporate, agency, Portfolio, freelancer or general business.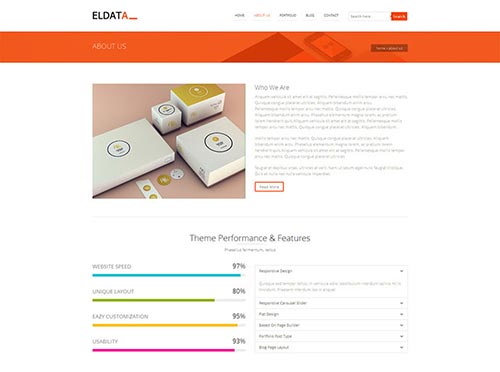 Fineliner Responsive Portfolio HTML Template
Fineliner is a beautiful and clean responsive HTML template that is perfectly suitable for building any portfolio or business websites.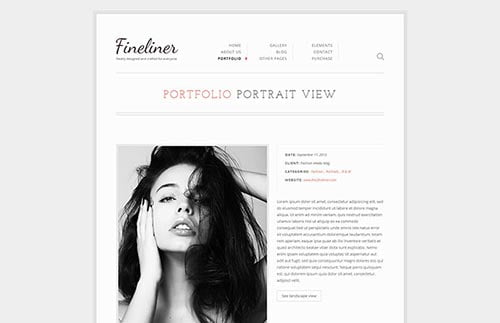 Swag One Page Parallax Portfolio Template
Welcome to Swag, the most complete one page responsive parallax HTML template! With portfolio, staff and service layouts this theme is perfect for any portfolio website or creative! Loaded with features for you to build your dream site: multiple intro options, a fully responsive design, parallax sections, retina icons, pricing table, multiple portfolio types, testimonials layout, Instagram Twitter & Facebook feeds, a multi post format blog, the options are endless!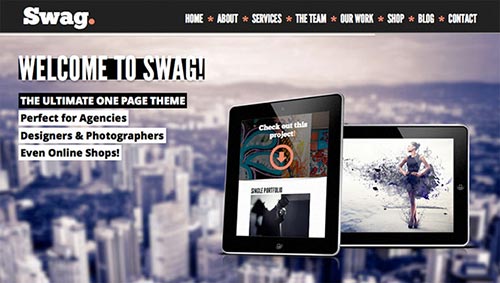 Epic One Page Parallax HTML Template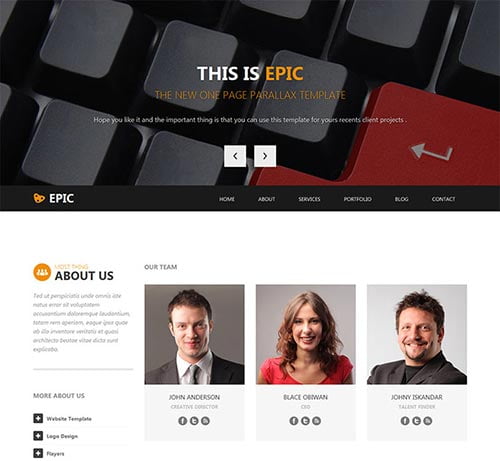 _NSPIREDISE Onepage Parallax Responsive Template
Our themes have versions for OpenCart, Magento and WordPress._NSPIREDISE is the Premium one page parallax HTML5 template for portfolio, corporate, agency, freelancer or general business.HTML5 & CSS3, Bootstrap v2 based, Parralax, 100% Ultra-responsive, Retina ready, Font Awesome icons, fully customizable backgrounds, JQuery powered and many more other awesome features to keep you and your site visitors satisfied!

Poetry One Page
Poetry is one page template to show your profile, portfolio or your business. You can use it to show your portfolio.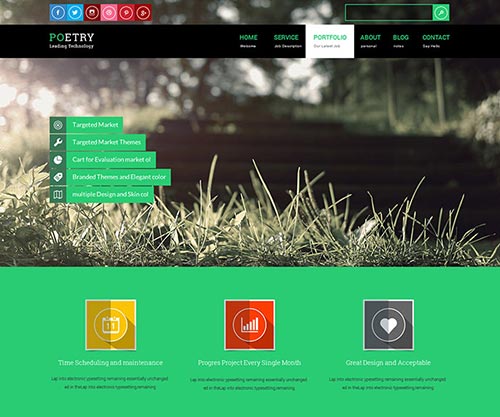 Matrix Masonry Bootstrap 3 Retina HTML Template
Dahenar Responsive One Page Portfolio Template
ArtPress One Page Responsive Creative Portfolio
ArtPress is a portfolio template to help creative professionals to demonstrate their works effectively to the viewers. It comes with excellent transitions and page animations which gives a nice browsing experience. ArtPress is a fantastic template with blogs with responsive sliders. It also has a responsive portfolio section with responsive modal boxes and it also includes a nice team script to showcase team members with nice sliding animations.ArtPress is a perfect fit for presenting artworks, books, graphics works for creative artists and agencies.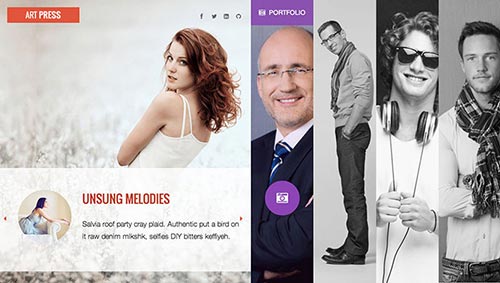 Fold Portfolio Responsive Portfolio Template
The Board Responsive One Page Template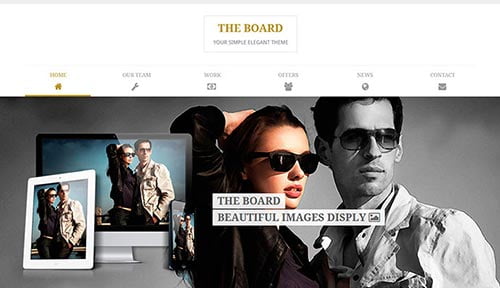 Salsabila One Page
Lexon
LEXON is a unique and creative html template with clean and modern design. It is perfect choice for your portfolio, blog and service websites.

Horn Responsive OnePage Template
Flat design, simple and expressive animation will make your content unique. One can go to talk about all the advantages and opportunities of the template, but enough to see the live preview and everything will be understandable to you.

Fraiche Flat One-Page Portfolio Bootstrap Template
Flatnica Ultimate Flat Template
Showlight Portfolio & Photography Template
Showlight is a portfolio and photography template. It has a modern and elegant look. Showlight includes high quality HTML5 and CSS3 code and is optimized for search engines.In the download you will find 19 easily-customizable HTML files for each color scheme.Because of responsive design, Showlight looks great on every device.These images are not included in the theme files.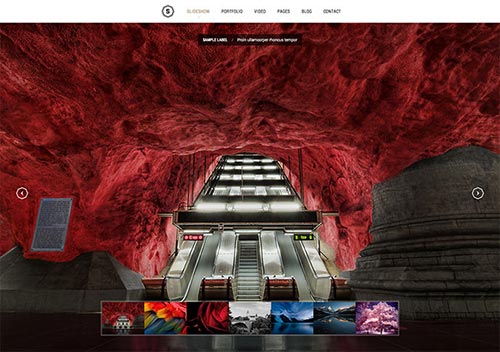 Syntac Flat Personal Portfolio Html5 Template
Syntac is a fully responsive hand coded personal portfolio template using the latest HTML5 / CSS3 techniques, featuring a trendy but unique minimal flat design. It is suitable for individuals working at creative fields, who would like to showcase their artworks and resume in a creative and eye-catching way.Syntac was built to be as easy-to-use as it can be, so it don't matter how much you know coding, Syntac will provide the perfect solution to make your personal portfolio stand out from others.

Metrika Responsive OnePage Template
Nonus One Page Parallax HTML Portfolio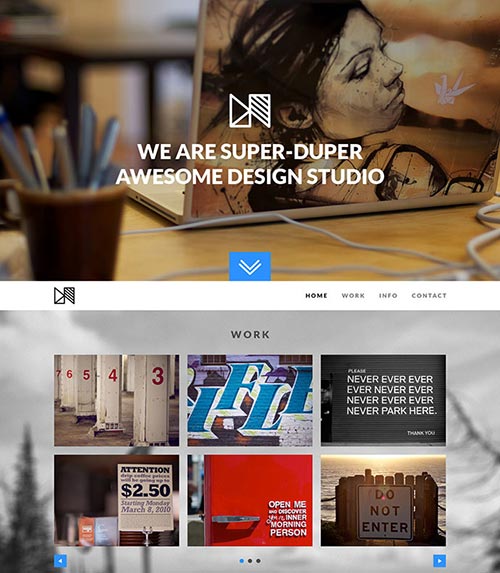 Boxin Flat Creative HTML Template
Boxin is a creative theme for personal portfolio. Created for retina display so you can upload amazing graphics. All shapes are 100% resizable and image placeholders are easy to edit.Boxin looks awesome on mobiles too!

Panda Responsive Portfolio / Magazine HTML theme
Panda is a creative HTML theme especially for photographers, artist, bloggers that want to showcase their stuffs in form of galleries, articles, audio and videos.Panda is built with semantic CSS3/HTML5 and is completely fully responsive for PC, xPad, and mobiles. It also support full-width and boxed layout for your different requirements.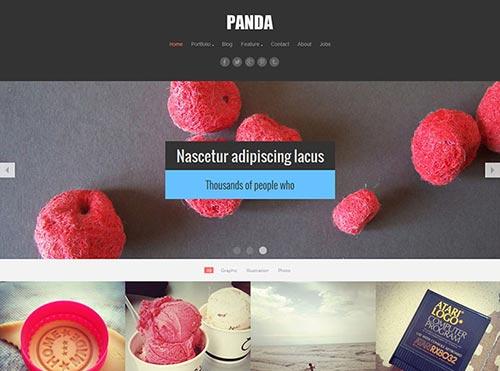 Monoloop Responsive One Page HTML5 Template
Monoloop is a simple styled template. You can use this template for portfolio, blogs, personal website and etc.Monoloop is a Responsive Design and is used media queries to adapt screen sizes, whether it is iphone, ipad and wide screens.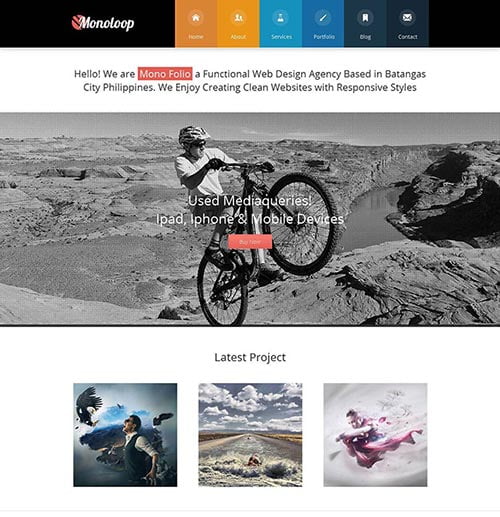 Omni Responsive One / Multi Page HTML5 Parallax
Omni is a high quality, flat and full responsive HTML theme for creative businesses or photographers. It comes with 4 header options, a fullscreen portfolio, a parallax header or a video header and a slider revolution header!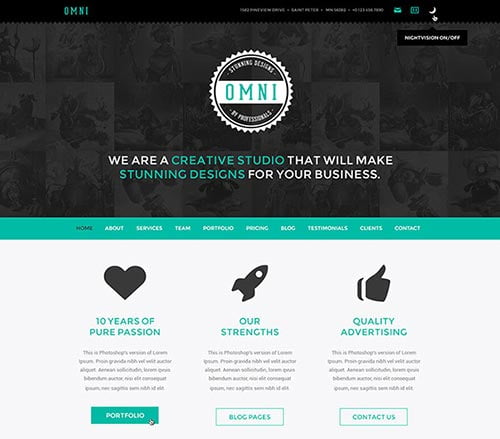 Rainbow HTML Multi-purpose Premium Template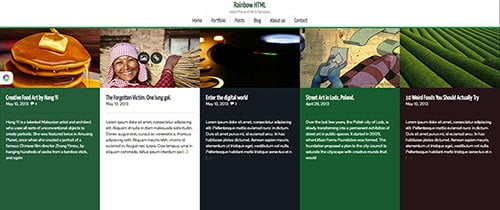 Element Flexible One Page Template
Element is a multifunctional one page HTML template, suitable for company portfolio, showing your web or mobile app or simply a short brief.

Eivissa Responsive One Page Template
Eivissa is a modern template, best suitable to be used as a personal portfolio website. Quick and easy to set up.If you have any questions please feel free to email via my user page contact form here.

Jarani Creative Full Screen Portfolio HTML
Jarani is a premium responsive HTML5 / CSS3 which uses the best practices of latest technologies and is compatible with all mobile devices. We optimezed all the elements in this theme to work flawless on touch devices. Jarani is suitable for wide range of websites, from personal blogs to small business and corporate websites.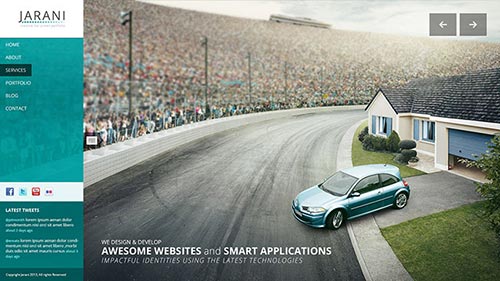 Scrollin One Page Parallax Responsive HTML
Scrollin comes with a parallax banner area, many styles, columns etc. for creation of your about and services sections, filterable portfolio using Isotope, team profiles section, testimonials, client logos, blog (just HTML/CSS) and contact section complete with a Google Map and PHP contact form.

Ordo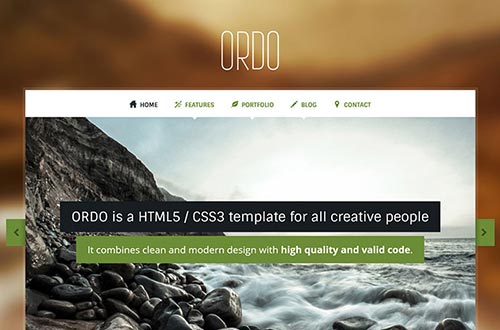 Miryoku One Page Template HTML Version
Miryoku is a beautiful one page template, perfect for freelancers, photographers, studios or even a big company, it comes with two different styles, filtrable portfolio, working contact form, layerslider and more.

RENOVA Unique One Page Theme Responsive HTML5
This theme features Single Page Scroll-Down layout with full screen BG slideshow. Renova comes with a completely editable layout with the power of Bootstrap framework. This can make it extremely easy for ordinary users to setup their own website. But it is also possible to extend the template to any level as your creative freedom.

Mackbeth Multipurpose Portfolio
Insight Responsive HTML Template
Insight is responsive, flat, clean and multi-purpose HTML/CSS Template. It's best suitable for launching new products, like iPhone apps or any other cool stuff.