Today i would like to share 35+ creative landing page templates deisgn for your inspiration. I hope this post is to inspire you with amazing designs submitted by deisgner from the world. Here is our short rundown of some of the most useful landing page templates to use in your next project.
Insure Landing Page
BookPage – Sell your books with Style!
Landisimo – Landing Page with Facebook Template
Chibi – a small blue landing page
Lift Off – Lead Capture Page
Rebirth Landing Page
The Johnny Landing Page
Duze landing page HTML template
Landed!
Borneo Landing Page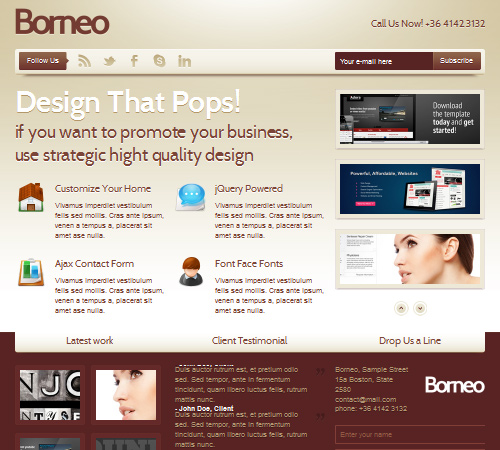 Superbia Landing Page
Quak – Landing page 70 variations
Integro – A Corporate Landing Page
Qloud Landing Page
Imaginary Landing Page
minimAll Landing Page
Pro Landing HTML/CSS Template
Airstream Landing Page
The Hosting – Landing Page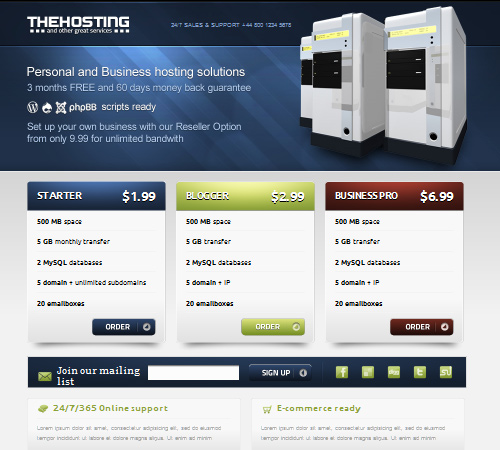 Unveiled – Ultimate Product Focused Landing Page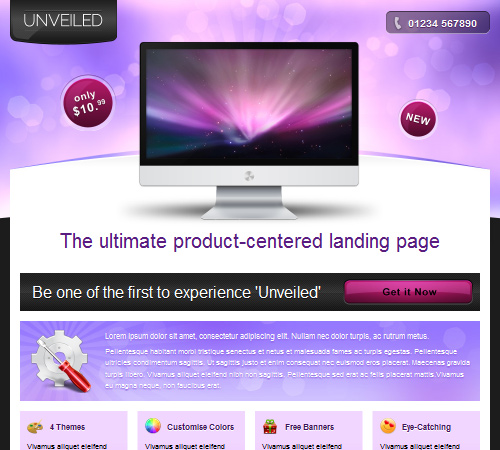 Applander – App Landing Page
Lander 5 in 1 Premium Landing Page
Lista Landing Page
Hosting Company Landing Page
Spark – The Perfect Landing Page
Caribean Premium Landing Page
Landever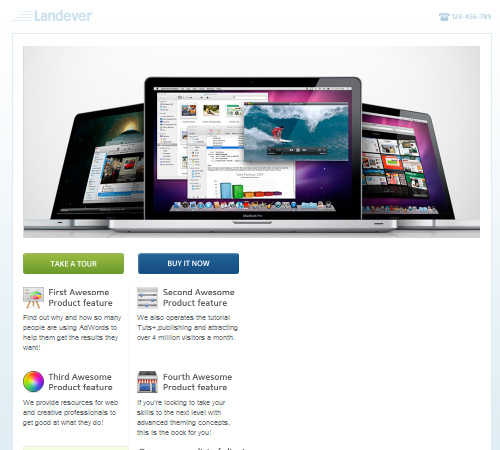 Blaster Landing Page Package
Golanding – A Creative-Clean Landing Page
Promo – Landing Page for Digital Product Sales
Landing
Appetizer Landing Page
Bizzr Landing Page
Interactive – The Landing Page
Malum landing page HTML template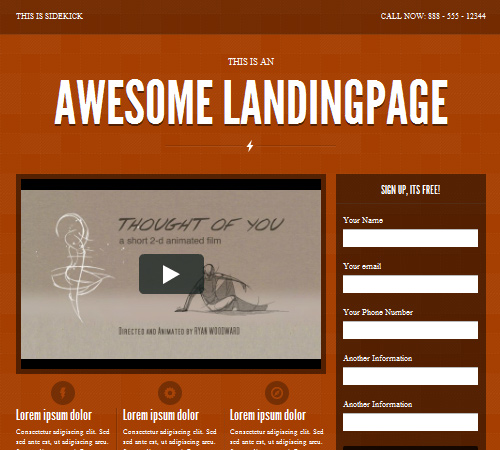 Sidekick Landing Page
Triple Threat Landing Page
Solea Landing Page