In this post i list some stunning 50+ PSD Business Card Templates for your inspiration. You have seen some inspiring business cards, and you can making your own business cards quickly and you can also edit the design if you like.
See also:
Business Card Retro Badge (Free PSD)
This design is the perfect match between elegant and creative with a modern twist.

Free PSD: Scan my QR Code Business Cards
Download free psd of this simple QR Code business cards. This card is easy to editable and fully layered. You can change anything you want.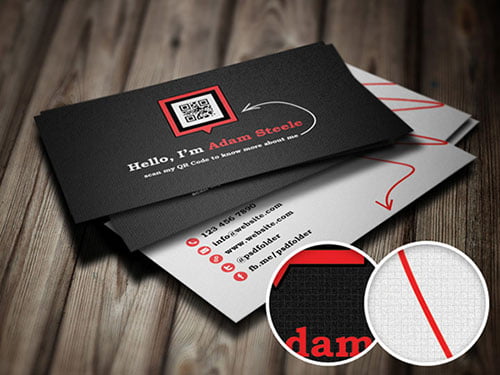 Stack Business Card
This is a clean photoshop business card mock-up based on smart objects. You can easily place your design, change colors or reposition the stacks. Your design will be visible on the top as well as inside the stack.

Business Card free download
Verticle Business Cards
Easy to apply your designs using smart objects, just double click the Smart Layer, copy & paste your artwork, save and you™re done! Download & Enjoy!

Free PSD: Creative Ring Business Cards
If you are running a company or you have a small business, your first step will be to print stationary stuff for your company, specially a business card. Because it is the first thing that you would like to handover to your customers. PsdFolder has designed many creative business card designs for their visitors, so they can download it for free and use them for their company. Today, we have another creative business card with us and its also free. We provide quality in our stuff so people can download and print.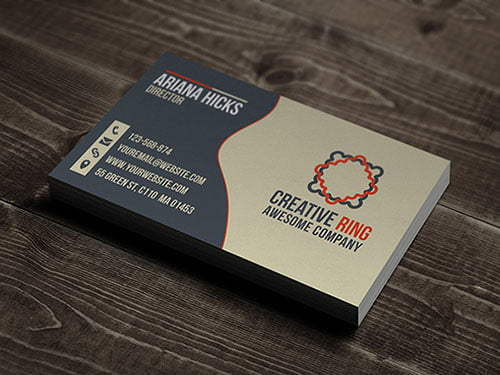 Creative Business Card Bundle Vol 4
Creative Business Card Bundle for almost any kind of company, or even personal use. All text layers can be changed with one click.

Fashion Business Card Bundle
3x Fashion Business card templates with clean and professional design.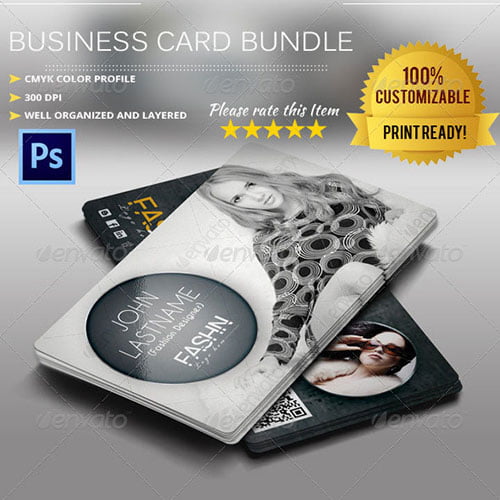 Colorful Business Card
Creative & Colorful Business card for Corporate person, Business man, Designer, Photographer, Teacher, Model or other any Professional person, personally recommendation for woman. Everything is fully layered, So you can edit it, as you want.

Business Card with 2014 Calendar
Extreme Designs Creative Business Card
This business card templates which can be used for almost any kind of company specially design studio or even personal use.
All text layers can be changed with one click. Each card also comes with unlimited color variations can be adjusted by using the Hue/Saturation layer or using the layer Blending Options for a more advanced way.

Brown Corporate Business Card
Creative business card template with modern style. Suitable for any kind of business.
Ready to print Horizontal Dimension 300 DPI CMYK 2.0—3.5 (2.25 x 3.75 with bleed) 300 DPI CMYK Print Ready! Custom Background

Creative Business Card V-12
2 Creative Business Card 11
2 Creative Business Card included PSD file and Readme file Fully Layered PSD files Easy Customizable and Editable 3.5 x 2 (3.75 x 2.25 with bleed setting) CMYK Colors 300 DPI resolution Print Ready Format.

Polarise Business Card
Rent A Car Business Card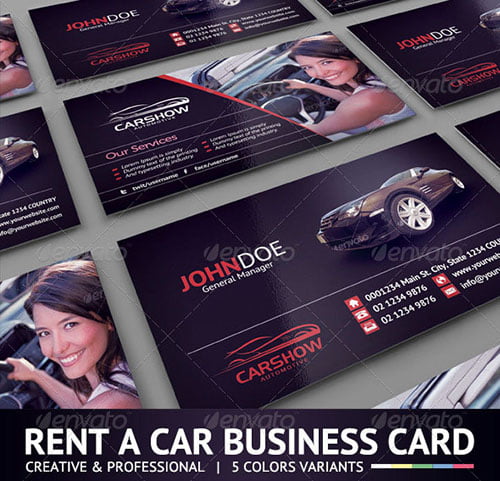 Smart Phone Business Card Template
An excellent business card template which is suitable for any mobile company, operator, or any corporate or personal use.

Labyrinth Business Card
Interier Design Business Card
Creative or Corporate Business Card Interier-Design. Creative Business especially for design, interier desig,color shop and can also be used for special business.

Creative Retro Business Card
Line corporate business card is design with a clean and professional touch. The color of the design elements contrast well with textured background making the entire business card very appealing to the eye.
This business card is suitable for most corporate businesses. This design is a must have if you wish to stands out from the rest of the business card.

Photographer Business Card v2
Cake / Cupcake Business Card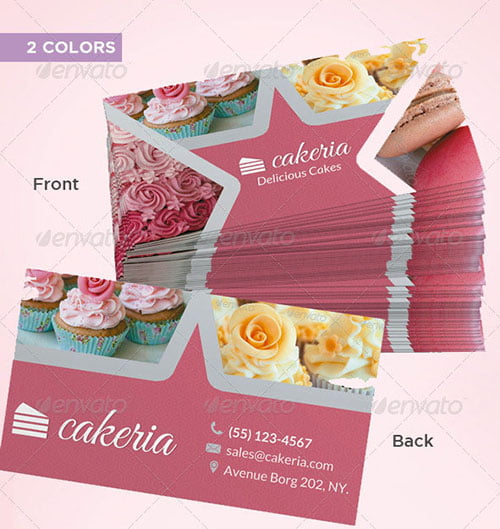 Dreamland Corporate Business Card Design
An excellent business card template which is suitable for any automobile shop, workshop, automobile parts or anything related to this.

Car Business Card Template
Black And White Business Card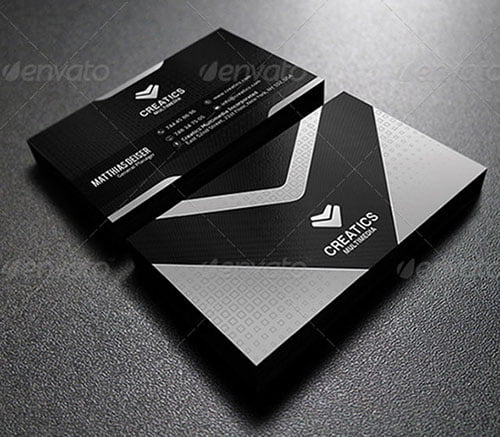 Saloon Business Card Template
Shirt N Tie Business Card
A Cool Business Card Design, Very Clean and Simple. All the layers are modifiable.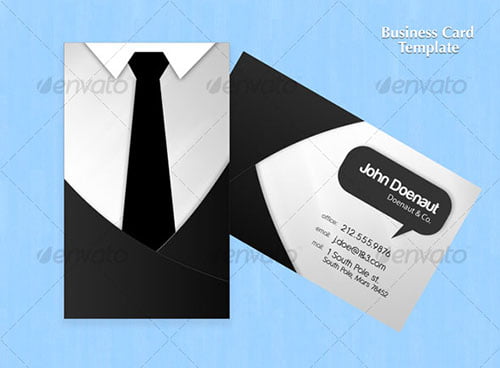 Designer Business Card
Designer Business cards, this card for Web Designer or WEB developer Anyone have SKILLS : Designer, developer, programmers, Talented.

Grillers Catering Business Card Templates
Use this business card template for a chef, catering, grilling, cooking, for restaurant and diner services. Easily change text, photos and colors for a variety of results

Hello! Business Card
Template includes two PSD files (front and back). CMYK Print ready and 300DPI. Two PSD files included One for the front of the business card and one for the back. Easy to use, layered and labeled.

Vintage ticket Business Card
I Like Beer Business Cards
This 3 business card set is print ready, CMYK , 300DPI with bleed lines and guides included and enabled.
2 business card with 1 side 90mm x 50 mm 3mm.

Social Media Visit Card
Travel Agency Business Card Design Template
Simple cool underwater business card template suitable for Travel agencies and travel related business like diving .. etc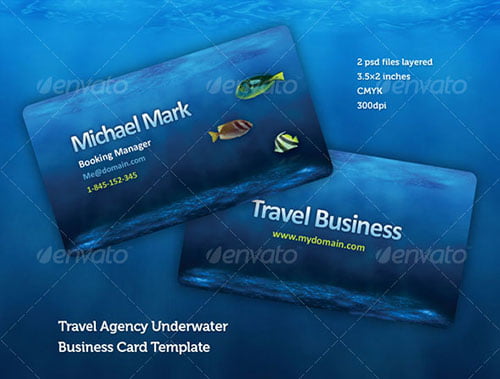 Transparent Business Card
Rounded Minimalistic Business Card
Endless Retro Business Card
Retro look business card, background on the card can be changed easily. Also easy to change background color of the card, and change texts. Text layers are grouped and wel named.

I Luv Code
Iconic Business Cards
Want to make an impression to your clients with a little bit different but still super stylish business card? Iconic is just for you. This card is designed with Fibonacci numbers and golden ratio.

Digital DJ Business Card
Digital DJ business card. Also may be used as a music producer, promoter etc. You can easy change text, fonts, colors & move all elements.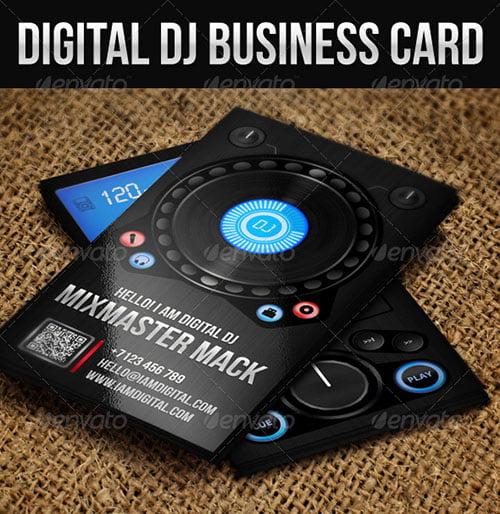 Modern Business Card
Kids and Babies Business Card
This business card is designed for women entrepreneurs within kids-oriented business. The shabby chic and vintage style is a perfect choice for those who are manufacturing handmade goods and products for kids and babies. For example kids clothing and accessories, handmade toys and dolls or if you sell used baby & children products, clothes or furniture.

Magazine Style Business Card
Refined V3 : Social Media Business Cards
If you™re social media expert then this set of business cards will tell your customers loud and clear what you offer. The social media icons placed on the card front represent the kind of media that most social media professionals are involved with, but you can add additional icons if you like.

Creative Photographer Business Card 10
Business card perfect for any idustry.
Features. 300 DPI CMYK Print Ready! Full Editable, Layered Smart Objects

3 Piano Business Card
It™s business card design suitable for any music company, sound studio. Yes, also for personal use. Business cards are made in three versions. Horizontal, vertical and folding. Folding card custom, the size of it twice the horizontal and folded like a book in the middle. One gets the impression as if the lid is opened piano.

Metro Style Business Card
Colourful metro business card suitable for both male and female, studios and companies in various industries. Colours are easy to change by the taste of the customer; Print ready in 300 dpi high print quality CMYK; Trim marks defined; The zip file contains ai, eps, pdf and psd file formats.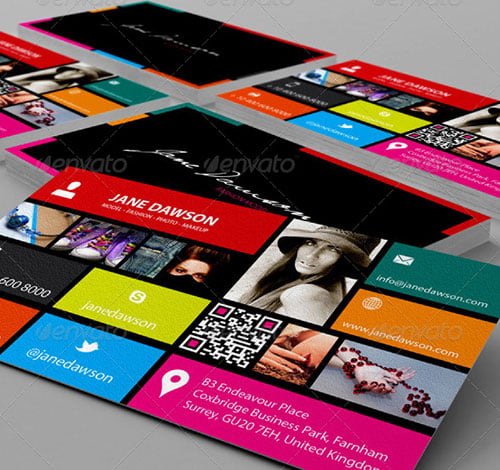 Ideas Business Card
Business card design suitable for any agency, company and studio. Yes, also for personal use.

Law Business Card
Business cards, especially for a lawyers or for any other type of business easy to modify.

Elegant Dentist Business Card
This Dentist business card template is print ready, CMYK , 300DPI with bleed lines and guides included and measures 3.5—2 inch.
The .psd file is layered and labeled so everything can be edited very easily.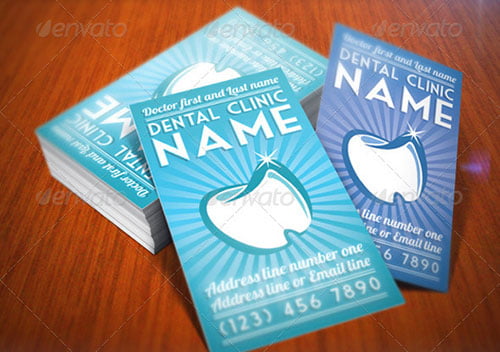 Funny Retro Style Business Card
Funny and unique business card template with retro or vintage style.
Fully Layered PSD files, Fully Customizable and Editable, CMYK Colors, Light and Dark versions (more colors), 300 DPI High Resolution, 3.5 x 2 (3.75 x 2.25 with bleed setting), Print Ready Format, Only Free Fonts Used: Bebas Neue

Software Developer Business Card
Elegant Software Developer Business Card. Features: 6 Colors (Green Blue Cyan Pink Orange Red) CMYK Print Ready 3.5—2.5 Easy to customize Labeled/Organized Layers

Rocket Business Card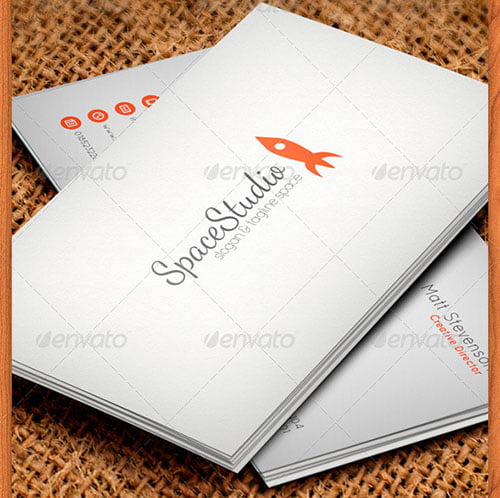 Slim Cut Spot UV Business Card
This business card is set up to be printed as a 3.5—1.5 Slim Cut Business Card. It™s also setup to be printed with Spot UV on 2 side which can be edited to your liking.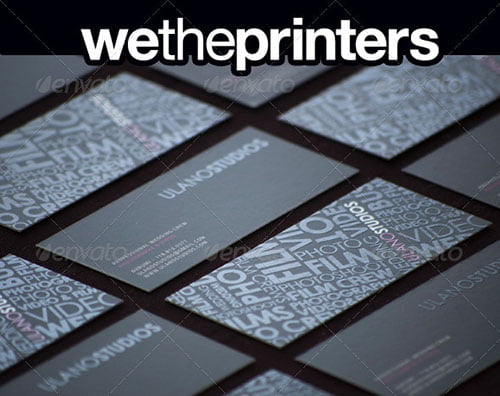 Jewelry Store Business Card
A Beautiful graphic card. Full layered, easy modification.