Today we are featuring 15+ great free and premium Joomla Templates that can be used for eCommerce sites, portfolio and business websites. You can choose right theme for your next projects. Take a look at the below Joomla templates…
Cherish Joomla Marriage Wedding Theme
Cherish is a premium wedding marriage template for Joomla 2.5. This theme is ideal for any newly engaged couple wishing to highlight their upcoming dates and events for friends and family members.
Protoss Clean Corporate Joomla Template
Protoss is a clean and beautiful corporate template for Joomla! 2.5 featuring a fully responsive and retina ready design. Protoss also features K2 Component with fully responsive design and a unique look and feel, DNP Slider – the best responsive slider for Joomla! and DNP Portfolio the best responsive portfolio/media filter for Joomla.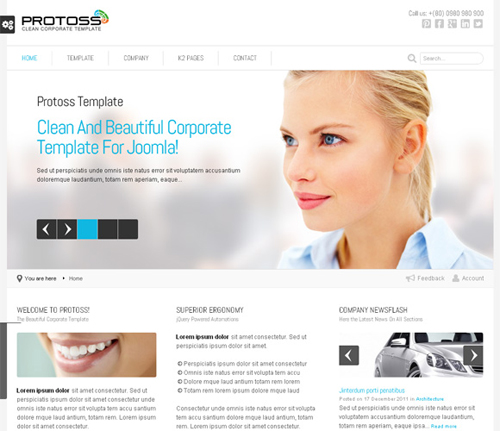 Aquilo – Responsive Joomla Theme
JA Mixmaz Free Joomla Template
JA Mixmaz is free responsive template for Joomla 2.5. from joomlart It is an multi-purpose templateincluding ecommerce with Virtuemart component. It can be used for personal, blog, events and ecommerce sites.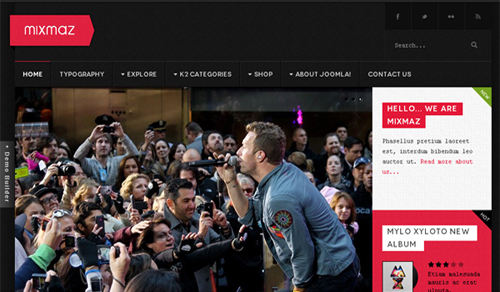 Digital Pixel
Digital Pixel is a great responsive Joomla template for designers. Digital Pixel supports Rich snippets. Google can identify it and, when users search for apps, use this information to better display your app details in search results.
Leo Book Store Responsive Theme
Leo Book is a Professional Responsive template for Joomla intended for Book theme but can be easily used for other businesses such as Photos, Hitech Products.
Lighthouse – Responsive Joomla Template
Lighthouse is an intuitive responsive Joomla 2.5 Template built with churches and non-profit organizations in mind. Lighthouse comes packed with various extensions and an interactive admin option panel.
JSN Pixel – Responsive Joomla Template
JSN Pixel is the clean and moderm Joomla template with the built – in responsive feature. It comes with the eyes catching design for the most popular blogging component Easyblog from Stackideas.
Morphology – Responsive Joomla Business Template
Morphology is responsive Joomla! template that incorporates and takes advantage of Twitter's very own Bootstrap framework. So for anyone who enjoys their iPad, Android, or even the newer iPhone5, Morphology will adapt to your viewing needs and will still look great as you surf online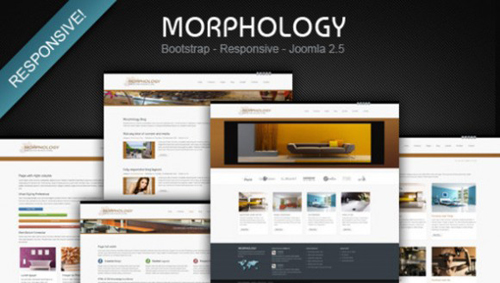 House Beauty – Joomla Template
House Beauty – Joomla Template based on the Ganry Framework for version 2.5.7
Spica – Responsive Joomla Template
Spica is a multipurpose template that suits diverse websites. It is build on the Gantry framework and compatible with Joomla 1.6, 1.7 and 2.5. Multiple styles for K2, a popular content creation kit, are included.
Responsive joomla template ZT News 4
ZT News 4 is the fourth-generation news template we have designed for Magazine Joomla Website. ZT News 4 is a fully responsive joomla templates that can be used for a variety of purposes, from magazine, to bussines, to portfolio, to corporate or personal websites.
PixelDot Free Joomla Template
PixelDot is a free joomla 3.0 templates. Our next template is called PixelDot. We have added new features and new module positions. Please hit those social buttons if you want more free stuff.
Magma Free Joomla 3.0 Template
Magma is the name of the first free joomla template for the new Joomla 3.0. Download this template for free and attract more customers with this professional design.
SportyNews Premium Joomla News Template
Sporty News is a fabulous Joomla 2.5 responsive premium template with a standard layout, design and a framework. This template creates a specific look and well suited for sports sectors and sport news centers but you can use this template for any simple reservations website.
JSN Vintage – Responsive Creative Joomla Template
JSN Vintage is the Art and Responsive Joomla Template. The beauty of elegance and classic in design is the gift for Vintage Holic. Thanks to powerful framework and reponsive feature, it runs smoothly on most of web browsers and fit all mobile devices' screens.
<
GT01- Corporate