Samsung going beyond the imagination with Samsung Ai because Samsung has officially revealed the biggest Galaxy S24 Series feature that you might have missed and nor was not talking about the display the camera the performance or the battery.
Yes, they have officially announced the New Era of Samsung AI. This will truly transform the way you interact with your phone in the most modest ways.
If you're one of those who wants to learn and get to know new and latest technologies this post is for you. Let's jump in to find out more about Samsung Ai.
What is Galaxy AI?
Well! This is Samsung Ai that they have been working on for quite some time. According to Samsung, it is officially debuting on the early 2024 devices course which is a clear sign of the S24 Series being the very first Samsung Phone to have this capability.
Galaxy AI is going to have endless features and benefits and the biggest feature from that upcoming list is the AI Live Translate call.
What is Samsung AI Live Translate Call?
This is insane imagine, let's suppose you are talking to someone and that person is speaking in the German language. Samsung Ai will translate that German language into your preferred language in real-time.
This will help you to understand different languages in audio as well as in text form with no need for any third-party application. This is all happening in real life Thanks to Galaxy AI.
In addition to better communication Galaxy AI Promises to make you more productive and enhance your creativity. Although Samsung didn't, further reveal the function of Galaxy AI they did include the Samsung Gauss AI model on which Galaxy AI is based.
So we are pretty much confirmed to get a chat-like implementation. You can ask the AI anything any question and you get your answer.
Image Generation with Samsung AI
On top of everything, Samsung ran beyond the image generation AI ability to the Galaxy AI tool. With any prompt, you can generate your image as you use an AI tool to edit your existing images.
How Samsung AI Helps You to Code Better?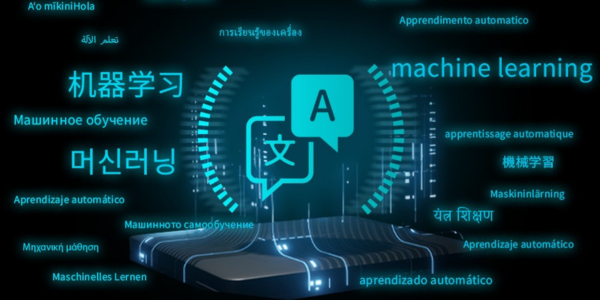 Finally for inter-developing coding Galaxy AI will also help you with the right codes for various languages. Samsung also officially confirmed that Galaxy Ai is open to collaboration with another industry leader. For Example, Google, and Microsoft Could see Google Bard Ai as well as the Microsoft Ai tool being implemented in all the Galaxy S24 series.
This is by far the most important and exciting upgrade for the S24 lineup. Universe has posted the updated render look of the Galaxy S24 ultra and you can see it looks pretty good.
Additional Tip
The Galaxy AI is going to make the Galaxy S24 Ultra mild smarter than the iPhone 15 series. They are officially Calling it the Galaxy AI a generative AI tool developed by Samsung itself using its language model called Samsung Gauss.
What is Samsung Gauss?
Samsung Gauss AI that Samsung showcased today is the brain behind all these tricks. Think of it as an alternative to Chat GPT or Google Bard. However, what sets it apart is that, unlike ChatGPT and Google Bard, which depend on cloud connectivity, Samsung Gauss operates right on the device itself.
This Could give Samsung a valuable edge in the competitive AI landscape.
Samsung Showcased that Samsung Gauss named after a famous mathematician comprises various components, such as language, code, and making images it can handle a wide range of tasks similar to what ChatGPT can do including generating and editing images, composing email summarizing documents assisting with coding upscaling low-resolution image, and much more.
Samsung wants to incorporate generative AI into the core functions of mobile devices which as I've said is all set to significantly enhance our everyday smartphone experience.
Samsung Gauss Expected Features?
Language Model: Language model used for writing emails summarizing documents, and translating easier and faster.
Code Model: The code model helps software SW developers code easily and quickly and is mainly used for Samsung Electronic SW development.
Image Model: Image models would be very interesting well now you can create images or drawing
just with the prompt and you can also change the existing images more like mid-journey to create custom images with AI Samsung Gauss.
So Samsung made its version and it costs less than Cloud-based AI services such as ChatGPT. But I do believe Samsung will make this thing pay for additional features. Samsung is also going to launch these features in home applications as well. With this, the new look of Galaxy S24 ultra is out which clears many more things.
Conclusion
Samsung is working very hard to make its mark in this Era of Artificial intelligence. Well, I think they are on the right track. Because the all-new S24 Ultra is going to change the dimensions of Ai. You can create anything with the Ai Image tool. Ai will translate your live calls as well as provide you with the text.
So with all the information above, I think you'll get the exact knowledge about Samsung's progress. If you love our efforts please leave a comment and do share your valuable suggestions.