PrestaShop is an amazing and highly preferred platform for selling things online, and PrestaShop Modules will take half of your workload. Many merchants have opted for Prestashop modules that have built tens of thousands of stores with them. One of the reasons behind its popularity is the extensive marketplace offering third-party add-ons.
These PrestaShop modules and Different Plugins allow merchants to enhance, personalize, and elevate their stores to new heights. With over 3,768 options and counting, the marketplace's vast selection is undoubtedly a strength.
Our Best Prestashop Modules
These PrestaShop modules allow you to customize every corner of your online business. All the Prestashop Modules listed below are the most advanced and reliable Prestashop modules to work with. Let's look at a list of the best Prestashop modules.
1. Google Tag Manager
Discover the ultimate module for seamless integration with Google Tag Manager. This module is one of the best PrestaShop modules. Effortlessly add a custom data layer to your store by easily connecting to different services like Analytics Facebook Pixel, and Adwords. Fully compatible with GA4 for comprehensive e-commerce data and accurate reports.
Maximize e-commerce insights with this module. Replace hard-coded tags with dynamic tags, improving page speed. Generate a comprehensive data layer for optimal Google Tag Manager utilization.
Furthermore, the installation process is straightforward, requiring only one click in PrestaShop, along with a configuration file for GTM that supports GA4, Universal Analytics, and more.
2. Creative Elements
Introducing Creative Elements, the game-changing live page builder for PrestaShop. Experience unparalleled design possibilities and advanced features. Everything is done visually with quick drag-and-drop functionality and live editing, so say goodbye to coding.
Enjoy loads unmatched by any other page builder while increasing both design efficiency and usability. The Theme Builder in Creative Elements turns the entire process of creating PrestaShop stores 100% visual including your site's header, footer, home page, product page, product quickview design, and more.
3. MigrationPro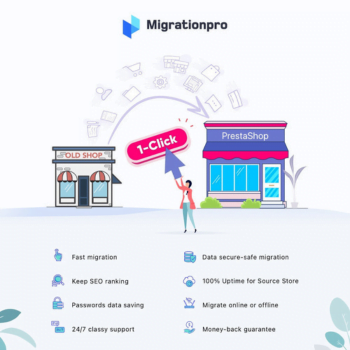 MigrationPro is a robust migration module designed to tackle the complex task of upgrading PrestaShop modules from older versions to newer versions. Upgrading an e-commerce platform can be a time-consuming and challenging task, especially when it involves migrating all the necessary data from the old website to the new website.
Manual migration carries risks such as data loss, errors, and potential downtime. However, with our proven track record of over 40,000 successful store upgrades in the last decade, you can rely on our powerful migration module to effortlessly transfer your data and ensure your shop remains fully updated.
4. Advanced Search 5 Pro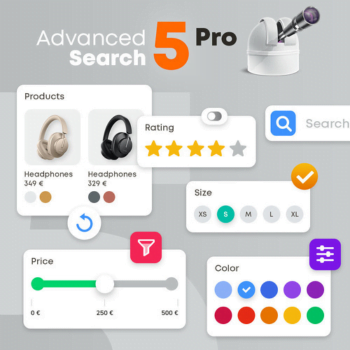 Unlock SEO advantages with Advanced Search 5 Pro. Generate SEO-optimized facets, customize criteria, and auto-generate meta tags. Seamlessly create cross-links for improved navigation. Effortlessly generate multiple SEO pages with Advanced Search 5 Pro.
Copy generated URLs for easy integration and enhance Google indexing. Amplify your online presence by sharing pages on social networks and newsletters. Furthermore, the Pro version offers a step-by-step search option, guiding visitors through a precise order of criteria selection.
5. EU Cookie Law GDPR
EU Cookie Law GDPR is another one of the best PrestaShop modules. This updated module ensures full compliance with the 2022 regulations on cookies. It offers the option to choose the type of cookies to be installed on your website and it enables you to lock cookies until you obtain user content.
The module now enables you to categorize cookies into groups based on their purpose. This allows end users to selectively accept only the cookies they require. With the configurator options, you can easily modify the name and description of each purpose.
6. Blog Prestablog
The award-winning blog module is highly acclaimed as the best traffic module. It is compatible with all eras so it is very easy to install and use. Designed specifically for Prestashop, our blog module offers essential features for blogging and allows extensive customization options to enhance the user experience in your shop.
Trusted by numerous clients, it has become one of the top-selling and award-winning modules on Addons. Boost your online visibility with our infallible and perfect tool designed to enhance SEO.
7. Google Merchant Center Pro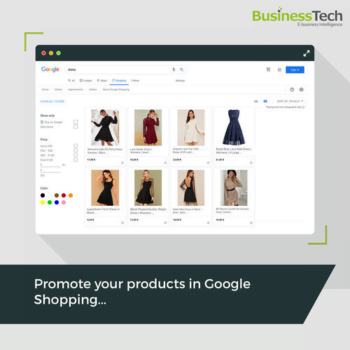 Experience enhanced control over product data with the PRO version of the Google Merchant Center (Google Shopping) module. Export product reviews and special offers, and achieve more precise campaign segmentation.
Building upon a decade of success, our standard version remains the most comprehensive and robust Google Shopping module available. The professional version takes it a step further, offering exclusive features like precise product exclusion rules, advanced custom label management, and promotions and product review exports.
8. Promotions and Discounts
Boost your profits by offering attractive discounts to your clients. Increase conversions and sales with effective promotions that incentivize purchases. Take advantage of the positive psychological effect of rewarding customers with discounts, and building trust and confidence in your store.
Convert visitors into loyal clients by offering special discounts or free shipping on their first order. Encourage repeat purchases by analyzing customer order history and creating personalized offers.
Increase average order value by offering product pack promotions to upsell and increase the shopping basket size.
9. Super Speed
Achieve maximum website speed, optimize GTmetrix and Google PageSpeed scores, compress images using Webp and TinyPNG, and improve SEO with the Super Speed module. Experience enhanced page caching, database optimization, minification of HTML/CSS/JavaScript, GZIP compression, and more.
A faster website improves user experience, increases revenue, and enhances brand reputation. Simplify and optimize Prestashop's default speed optimization process with just one click. Super Speed is the all-in-one solution for comprehensive Prestashop speed optimization.
10. Creative Slider
Creative Slider is an exceptional slider tool designed for creating versatile image galleries, content sliders, and captivating slideshows with breathtaking effects. It incorporates state-of-the-art technologies to deliver the most seamless and enjoyable user experience achievable.
Creative Slider offers over 200 preset 2D and 3D slide transitions, a user-friendly admin interface with modern features, responsive design, and various content types.
It provides SEO-friendly options and customization features for appearance and behavior.
Conclusion
As you know Best Themes can do wonders for you and similar to that an exceptional module can be very helpful in many ways. While the list provided is not comprehensive, numerous exceptional PrestaShop modules can enhance your store and address specific challenges.
Consider the mentioned PrestaShop modules as a valuable starting point for any merchant, regardless of their product offerings. If you have additional PrestaShop modules you find indispensable for running your store, we encourage you to share them in the comments section below!